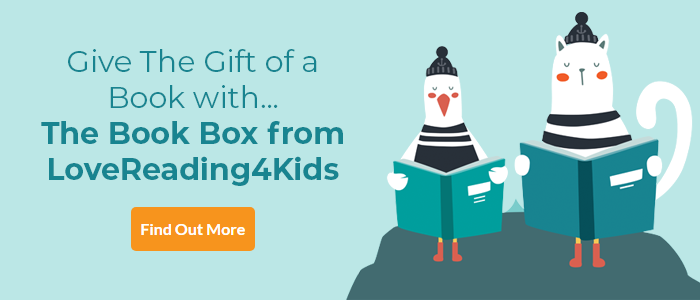 Wrath Review
The mystery of a missing girl, the magic of music, fractured families, friendship, and planet Earth at a critical turning point
Interest Age Teen Reading Age 9
A true storyteller who writes across multiples genres for multiple ages, Marcus Sedgwick has done it again with Wrath – a thrilling, thought-provoking, timely novella about our connections to Earth, and each other.
Set against the backdrop of a lockdown "that seemed to go on for ever…when it seemed the whole world was holding its breath", Cassie is having a tough time of it. Her wealthy parents run the Green Scotland charity, but don't have much time for her, and she has a reputation for being "a bit different". Cassie plays in a band with Fitz, the novel's narrator, and confides in him that she can hear Earth breathing, making a "slow and deep" humming sound she believes is the Earth's way of communicating distress.
The relationship between Cassie and Fitz is evoked with much warmth and honesty — she feels he's betrayed her, he's anxious to put it right. Then, when Cassie vanishes, exactly as she said she would, it's Fitz she asks to find her, and it's Fitz who strives to figure out where she might be.
Significantly, at a pivotal point in the story, we learn that the word "wrath" comes from the Old Norse "hvarf", which means "turning point" — exactly where we are with the future of our planet.
Infused with mystery and the hum of otherworldly music, and insightful on the effects of lockdown (how "we have lost the urge to go outside"), Wrath presents a poignantly original way of thinking about climate change, and how we relate to each other.
Other Info
A note from the author, Marcus Sedgwick: "Wrath is a short book and I love writing short books; trying to give them as much power and intensity as something three or four times as long is a real challenge. I hope Wrath achieves that in some measure. It's an important story to me as I currently explore ways to write about the end of the world without writing about the end of the world. It's been absolutely wonderful working with Barrington Stoke – as a writer their care and sensitivity for story above all else really shine through."
A note from the editor, Alisa Bathgate: "I'm hugely excited to be bringing a writer of Marcus Sedgwick's stature and talent to the Barrington Stoke list. Wrath is a gripping and unsettling mystery exploring teen relationships, dysfunctional families, the climate crisis and our connection to the world around us. It is an absolute masterclass in building suspense and atmosphere in our short format that will capture the reader's attention from the very first page."
Wrath Synopsis
WRATH: extreme anger or rage
Cassie Cotton has always been unusual, a bit different - but this only makes her more intriguing to her classmate Fitz. Cassie can hear a noise that most people don't notice or recognise, and she believes it's a sound that shows the Earth is in distress, damaged by human activity that is causing climate change.
When this belief leads to her being ridiculed and bullied at school, Cassie disappears. Fitz is determined to find her, but he has no idea where to start looking, or if he'll be in time to help her...
Wrath Press Reviews
Such a delicately wrought and cleverly done piece of climate fiction, told through the lens of teenagers' lives. Really beautiful -- Lauren James, author
A brilliantly unsettling novel that readers will race through! -- Sarah Crossan, author
Meaningful. Powerful. Wonderful -- Tom Palmer, author
So, so good. A treasure. Exactly as brilliant as I thought it would be -- Dan Smith, author
A fascinating and layered drama for all of Sedgwick's many fans -- The Bookbag
If you loved this, you might like these...