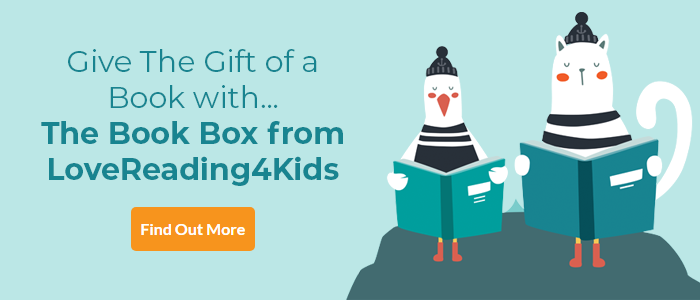 Forging Silver into Stars Review
This riveting, rollicking fantasy adventure tingles with romance, magic, political intrigue and torn loyalties
Kicking off a new series in enchanting, gripping style, Brigid Kemmerer's Forging Silver into Stars will thrill and delight fans of The Cursebreaker series that saw the author garner global acclaim for creating fabulous YA fantasy twists on timelessly appealing fairy tales.
Forging Silver into Stars heralds a heady return to the richly-evoked worlds of Emberfall and Syhl Shallow, and here we also re-meet Tycho of A Heart So Fierce and Broken fame, who voices one of the novel's three narratives. Four years after Grey took control of Emberfall, magic is still outlawed in Syhl Shallow, and Tycho now works as the King's Courier, entrusted to relay confidential messages between the two kingdoms.
In this context we meet best friends Jax and Callyn, who know first-hand how magic can lead to devastation, for magic killed Callyn's parents, magic did nothing to help Jax in the wake of a debilitating accident, and magic cannot rescue them from the tax collector's threats. Alongside their immediate problems, magic is rising in the wider world, with a magesmith married to their queen, and a stranger inviting them to help an anti-magic, anti-establishment plot in return for much-needed silver. Enter Tycho - instructed to root out the conspirator, handsome Tycho turns Jax's head and unleashes torrent of conflict.
Appealingly familiar to fans of The Cursebreaker, this is also fresh, and zings with tension and the tingles of romance, with the stage well set for future twists and escalations.
Other Info
Forging Silver into Stars Synopsis
Rediscover the worlds of Emberfall and Syhl Shallow in this irresistible return to Brigid Kemmerer's New York Times bestselling Cursebreaker series.
Tycho of Rillisk has been a lot of things: son and brother, stablehand, prisoner, soldier and friend to the king. Now, four years after Grey took the throne of Emberfall, Tycho has taken on a new role: courier and spy. As the only person the king can trust, Tycho carries secret messages back and forth between the kingdoms of Emberfall and Syhl Shallow. But even though the war is over, peace still seems far away.
A dangerous anti-magical faction is rising, and when Tycho discovers a plot to assassinate Grey and Queen Lia Mara, ruler of Syhl Shallow, he must fight for everything he believes in. Nothing here is as it seems, and after a devastating betrayal, it becomes clear that the danger is only just beginning ...
Forging Silver into Stars Press Reviews
Praise for A Curse So Dark and Lonely;
'Everything you'd want in a retelling of a classic fairy tale: a finely drawn fantasy world, a heroine rarely seen in fiction and a tortured hero with a secret. I have only one complaint: I wish the sequel were already available!' Jodi Picoult, Sunday Times bestselling author of My Sister's Keeper
'Intensely original . . . Full of fierce new characters, wicked magic and wondrous amounts of heart, Brigid Kemmerer doesn't just tell a story, she builds an entire world that you will never want to leave' Stephanie Garber, Sunday Times bestselling author of Caraval
'I couldn't get this creative, suspenseful take on Beauty and the Beast out of my head' Sara Holland, New York Times bestselling author of Everless
'The Beauty and the Beast retelling I've been waiting for. The world Brigid has crafted is so beautifully dark, filled with wild adventure and a modern-day heroine every reader will find a bit of themselves in' Alexandra Christo, author of To Kill a Kingdom
'A fast-paced, richly detailed feminist epic' Kirkus, starred review
'A fresh twist on an old story . . . Fans of Sarah J. Maas will be eager for this one' Booklist
'This enthralling modern fable champions altruism while illustrating intimacy's relationship with honesty, respect, trust and consent' Publishers Weekly, starred review
'A unique world filled with fantasy and menace' School Library Journal
If you loved this, you might like these...