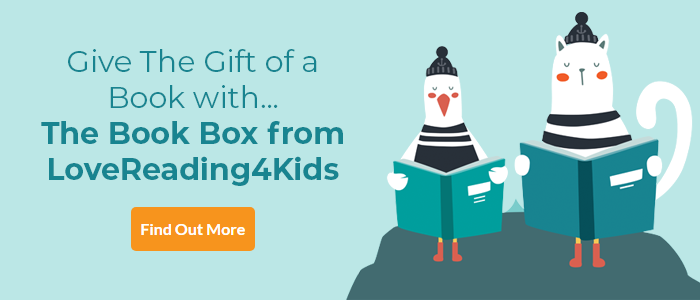 The Blue Book of Nebo Review
A post-apocalyptic novel with warmth and humanity at its core
At first glance this looks like a short, light novel but how wrong anyone would be to think that. Translated from the original Welsh, this is a deep thought-provoking novel – filled with actions and philosophical questions that create a lasting impression.
Dylan was only 6 when the world as he knew it stopped. The electricity went off, everyone left - and just him and his Mum were left to survive on a remote Welsh mountainside above the village of Nebo - with no services. Now 14, Dylan has learned new survival skills and is as wise as any adult. On a scavenging raid into Nebo, they find a blank notebook with a blue cover and decide to use it to record their thoughts and actions – neither reading the others writings.
The two voices in the notebook show the scale, horror, and commitment to survive for each other – and the secrets they both keep. The background to the story is so strange, quite unsettling in places, that the reader is entirely caught up in their day-to-day struggles, their fears, and their triumphs.
Set in such a bleak scenario the book could be very dark – but although it does have moments of darkness, the love and sense of hope pervading the story wins out creating an immersive, emotive experience. A difficult read in terms of its subject matter but one that will live with the reader in a very positive way.
Other Info
First written and published in Welsh, Llyfr Glas Nebo won the Prose Medal at the 2018 Eisteddfod and the triple crown of prizes at the 2019 Wales Book of the Year Award: the Aberystwyth University Fiction Award, the People's Choice Award and the Welsh-language Overall Winner. It has since been translated into a number of languages including French, Arabic, Catalan, Spanish, Polish and English, where it has also been published in the US.
'This is a subtle and beautifully told story of survival and adolescence against an eerie and unsettling backdrop, that will speak to YA and adult readers alike. We are very proud to be publishing this book, which has been adapted into English by the author.' - Penny Thomas, publisher
The Blue Book of Nebo Synopsis
Dylan was six when The End came, back in 2018; when the electricity went off for good, and the 'normal' 21st century world he knew disappeared. Now he's 14 and he and his mam have survived in their isolated hilltop house above the village of Nebo in north-west Wales, learning new skills, and returning to old ways of living.
Despite their close understanding, the relationship between mother and son changes subtly as Dylan must take on adult responsibilities. And they each have their own secrets, which emerge as, in turn, they jot down their thoughts and memories in a found notebook - the Blue Book of Nebo.
In this prize-winning novel, Manon Steffan Ros not only explores the human capacity to find new strengths when faced with the need to survive, but also questions the structures and norms of the contemporary world.
The Blue Book of Nebo Press Reviews
'As insightful as it is honest.' Mat Tobin
'Captivating. Raw. Memorable. Heartwarming.' Jo Bowers
'This is storytelling at its most lean, at its fittest, at its very best.' Gary Raymond
'A profound and deeply affecting novella.' Simon Fisher
'An unforgettable story about survival -
he survival of a language, a culture, and of all humanity.' Francesca Rhydderch
'I loved the fragile tender heart of this story.' Zillah Bethell
If you loved this, you might like these...