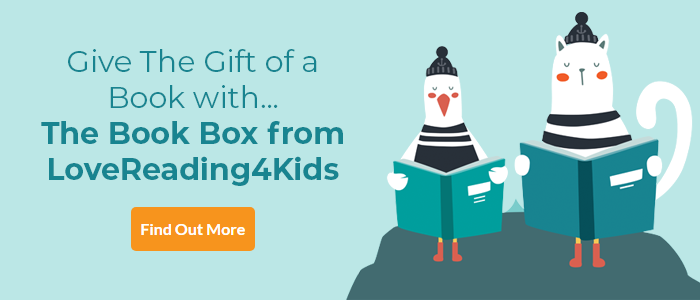 Out of the Rubble Review
An unusual and thought-provoking story about a returning evacuee
Another in the excellent Super Readable Rollercoaster series produced in collaboration with Barrington Stoke, this is the story of Judy, returning to a completely unfamiliar London after five years of evacuation in rural Somerset. Taking a refreshingly different angle on an evacuee's story, this deals frankly and authentically with the emotional difficulties that Judy faces. The years between nine and fourteen see a huge amount of physical and psychological development and there is an inevitable gulf in the relationship between her and her mother. Her mother is dealing with her own trauma after being bombed out of their family home and understandably jealous of the "aunties" who have shared her daughter's childhood. Judy is torn between her love of the rural life and her desire to find a true home again. As she searches through the rubble of her old home, while her mother works, she meets a boy facing his own post evacuation difficulties.
Together they are entranced by the way that nature is reclaiming the bombsites and Judy finds clues that help her understand what her mother has been through and what "home" really means. Although aimed at reluctant and dyslexic readers this a book with a depth and complexity that would reward any reader. The glossary and discussion questions that are a regular feature of this series are also an invaluable class or reading group support.
Other Info
Super-Readable Rollercoasters: Super authors, super accessible, simply super-readable fiction for KS3/11-14
Reading has proven to be an effective solution in attempts to close the word gap. Developed in partnership with Barrington Stoke, the experts in producing accessible fiction, Super-Readable Rollercoasters aim to encourage struggling readers and support them to become life-long readers.
Out of the Rubble Synopsis
It's early 1945, the War is nearly over and across the country, evacuees are returning home. Judy is excited to be back in London, reunited with her mum. But when she arrives, she finds everything has changed. Her house has been destroyed, her mum seems distant, and her dad is still away with the army.
And all around her, London is different too: there are bombsites on every corner and the danger of war still looms. As Judy explores the city, she begins to see that the bombsites are more than just rubble. Can they help her to remember what her home used to be like? And will she ever be able to get her old life back?
With themes of loneliness, family relationships, and finding out what home really means, award-winning children's writer Sally Nicholls brings to life the experience of living through the Second World War.
If you loved this, you might like these...