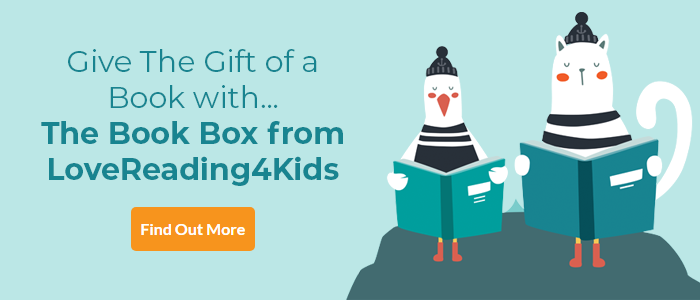 The Worst Class in the World Dares You! Review
More brilliant fun and adventures with the worst class in the world
This is the third book about Stanley Bradshaw and his classmates in 4B, also known as 'LITERALLY the worst class in the world' by their headmistress Mrs Bottomley-Blunt. Once again, Stanley and co indulge in the sort of behaviour that tests their teacher Mr Nidgett to the limit, whether dealing with an outbreak of nits (a great way of being sent home as Stanley and his friend Manjit see it, thereby escaping Maths Test Tuesday) or facing the terrible dares set by new girl Bridget Pickersgill. By the end of the book, Mrs Bottomley-Blunt's laminated list of rules has grown to 125 and includes: 'no eating Very Dead Flies', 'no painting yourself blue', and 'no claiming Mrs Bottomley-Blunt is a MOOGOL'. The stories are perfect for children reading independently, not just because of their short sentences, many pictures and neat repetition of words and phrases, but because they are absolutely hilarious, and also wonderfully true to life. Full of the kind of absurdity that young children generate without even trying, they're full of joy as well as humour.
The Worst Class in the World Dares You! Synopsis
Head teacher Mrs Bottomley-Blunt thinks 4B is the WORST CLASS IN THE WORLD. She says school is not about footling or fiddle-faddling or FUN. It is about LEARNING and it is high time 4B tried harder to EXCEL at it.
But best friends Stanley and Manjit didn't LITERALLY mean to let flying MINIBEASTS free in the classroom. And they really didn't LITERALLY mean to do a series of dares to become the Overlord of the Universe. These things just happened, even though they had FOOLPROOF plans to get away with it all.
Highly illustrated and featuring two hilarious madcap adventures in one book, these stories are just right for children ready for their first chapter books.
The Worst Class in the World Dares You! Press Reviews
Deliciously silly, with hilarious catchphrases, Joanna Nadin's The Worst Class in the World, illustrated with grubby glee by Rikin Parekh, is a great cheer-up book. - Guardian Book of the Month
HILARIOUS! Proper laughs! - Pamela Butchart
If you loved this, you might like these...