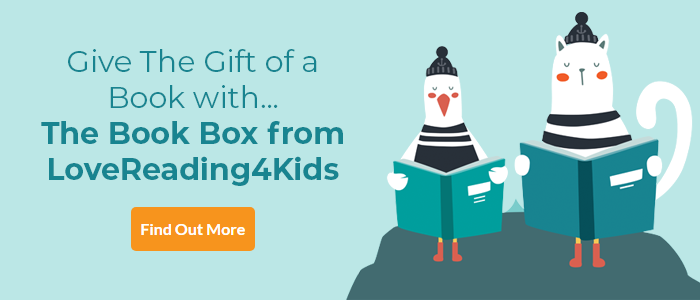 Dread Wood Review
Deadly secrets lurk beneath school in this unputdownable horror story
April 2022 Book of the Month
Four young people, who know but don't like one another; a Saturday detention in their creepy old school; and the sudden, terrifying disappearance of their teacher… The stage is set for a fabulously scary horror story in which Jennifer Killick gleefully plays the genre for everything it's got: shocks, surprises, black humour, and a growing understanding between our bunch of unlikely heroes that if they're going to get out alive, they'll need to work together. Killick knows just the right amount of gory detail to include and has a great line in teenage banter too. Readers, especially those new to this kind of story are in for a treat!
Other Info
A Q&A with author, Jennifer Killick;
We love the creepy endings to each chapter… how do you come up with cliff-hangers? I want my stories to be real page-turners, so that my readers don't get bored at any point in the book. I imagine the chapters like episodes of a TV series, each ending with something that will make people gasp, whether it's in the action or a shocking revelation. I think about cliff-hangers I've read or watched that have left me utterly gripped and desperate for more, and I try to recreate moments like those within my stories.
Without giving too much away, Dread Wood features an incredibly scary spider. Did you base it on a real-life creature? Yes! I watched lots of documentaries about different types of spider and combined some of their creepiest qualities for the creature in Dread Wood. The species I used the most was the trapdoor spider - such fascinating creatures, and perfect for what I wanted for this story.
Dread Wood Synopsis
It's basically the worst school detention ever. When classmates (but not mate-mates) Hallie, Angelo, Gustav and Naira are forced to come to school on a Saturday, they think things can't get much worse. But they're wrong. Things are about to get seriously scary.
What has dragged their teacher underground? Why do the creepy caretakers keeping humming the tune to Itsy Bitsy Spider? And what horrors lurk in the shadows, getting stronger and meaner every minute?
Cut off from help and in danger each time they touch the ground, the gang's only hope is to work together. But it's no coincidence that they're all there on detention. Someone has been watching and plotting and is out for revenge.
Dread Wood Reader Reviews
In addition to our Lovereading4Kids expert opinion some of our Reader Review Panel were also lucky enough to read and review this title. You can click here to read the full reviews.
Dread Wood Press Reviews
"Jennifer Killick's talent for horror and humour is blended brilliantly here" – Daily Mail
"Deliciously scary and hilarious comedy-horror, perfectly pitched for eight-plus." - Guardian
'This is Killick's best book yet; think The Breakfast Club meets Stranger Things, making great use of her talent for comic dialogue and her astute eye for just the right kind of scary for this age group.' - Editor's Choice, The Bookseller
'Spine-tingling, rib-tickling stuff.' - Chris Callaghan, author of The Great Chocoplot
'Dread Wood is absolutely Brilliant! Majorly creepy and hugely funny! Skillfully written, with a gorgeous cast of characters, great heart, and a moving and satisfying ending. I LOVED it!' - Eloise Williams, author of The Tide Singer
'Full of wonderful flawed characters that you empathise with and a good dollop of humour. Jen is an incredible storyteller.' - Ness Harbour, author of Flight
'The Queen of MG horror, Jennifer Killick, is back with a brand new book and it's her signature blend of creepy and funny! Loved this book and the dialogue! So good!' - award-winning author Rashmi Sirdeshpande
'Jennifer Killick's latest masterpiece is chock full of brilliant friendships, banter, laughs & of course a Terrifying plot! Get ready for chills when this book releases in March. It's a Fantastic read!' - Lorraine Gregory, author of Mold and the Poison Plot
'Jen is the absolute master of beginner's horror' - Miss C (teacher)
Praise for Crater Lake;
'This joyous novel - which give a zombie nod to Stranger Things and Shaun of the Dead - has a killer premise in both senses. This is howlingly funny horror for beginners. Jennifer Killick has a fine ear for comic dialogue.' - Alex O'Connell, The Times
If you loved this, you might like these...