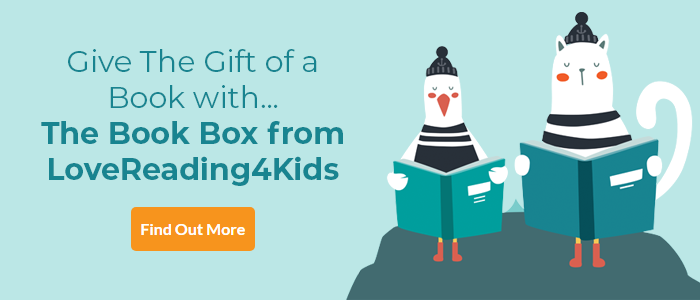 A Song in the Mist Review
A lyrical story about overcoming shyness, and the joy of making friends
A Julia Eccleshare Pick of the Month April 2022
A sweet and gentle story capturing a very special friendship that develops between a panda and a little boy who are brought together by a captivating tune. Chi is a shy panda who lives a quiet life listening to all the sounds of the beautiful forest around her home. One day as she listens she hears the sound of lyrical music weaving its way through the mist. Following the sound takes her to its source: a small boy blowing on a bamboo. How Chi and the little boy become friends and help each other is a touching story set in an evocatively created, soft focused forest of bamboo.
You can find more books with this theme in our Collection of Brilliant Books about Friendship
A Song in the Mist Synopsis
Chi is a panda who loves to listen. Being silent brings sounds to her ears: the swish of bamboo, the chitter of birds, and then one day, a new sound, gentle and sweet.
The sound leads Chi to a boy, who blows breath through a piece of bamboo. Chi is enchanted and longs to make friends, but she is shy and hides instead. As the boy searches for Chi and mist gathers in the forest, she must find the courage to help him-even if it means being seen.
A Song in the Mist Press Reviews
"A Song in the Mist by Corrinne Averiss with illustrations by Fiona Woodcock has to be one of the most beautiful picture books of the year. It is perfect for bedtime, full of magic as wonder just like a dream." - David Walliams
Praise for A Dot in the Snow:
'Breathtakingly lovely. I adored this book.' - Cerrie Burnell
'Perfect for bedtime reading aloud or early independent readers.' - Mail on Sunday
'A simple story, but full of energy and vigour, and with moments of drama and poignancy. Fiona Woodcock's illustrations create swirling snowstorms and moments of tenderness between parent and child with equal skill.'- LoveReading4Kids
'A soft, snowy and beautiful picture book about friendship and family, with a gentle environmental theme.' - Booktrust
If you loved this, you might like these...