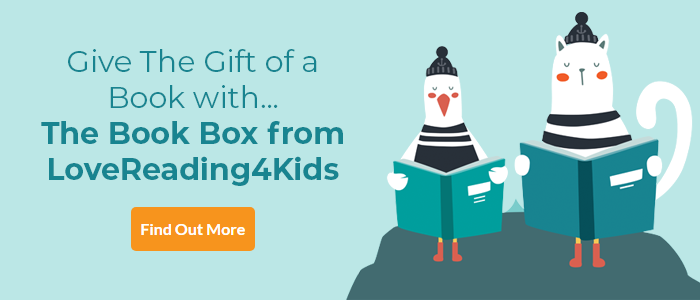 Wished Review
Humour, magic, hope and unexpected adventures rolled into a perfect piece of storytelling
Ed and his sister Roo face an awful half term break when they unexpectedly must be looked after by their neighbour Miss Filey and her extremely smelly old cat! Nothing, it appears can save their break until they find some very old birthday candles which they and their new friend Willard decide to light and make wishes – like everyone does on birthday cakes! It turns out, though, that the wishes they get are not entirely their own and they must work together – including the smelly cat Attlee – who it turns out can talk – to solve the situations they find themselves in!
All the elements are here for a series of adventures where our trio discover a huge amount about themselves – and Miss Filey – whilst surviving amazing escapades. Each person discovers a great deal about themselves, and about their friends as they explore, but have fun and laughter along the way.
I was particularly pleased to see the way Evans writes the fact Ed is in a wheelchair as he has a condition which makes it hard for him to walk – the way this is handled makes a refreshing change. Ed is fiercely independent, and hates being discussed by others – which feels very authentic. All the characters are well drawn – even the adults, who in some books end up more like ciphers than people.
This should most definitely be an instant classic – an overused term but one that is truly meant here.
Buy it, read it – you will love it!
Wished Synopsis
Ed and his sister Roo are faced with the most boring half-term holiday in history: five days spent in the company of their elderly neighbour, Miss Filey, and her ancient, smelly cat. But when they find a box of birthday candles in a cupboard in Miss Filey's house, their world is changed completely. Because these are no ordinary candles and every single one of them comes with a wish. There's only one problem: some of those wishes actually belong to someone else.
From the bestselling author of Wed Wabbit, Wished is a hilarious misadventure about how the biggest wishes can come true, in the most unexpected ways.
Wished Press Reviews
'If Joan Aiken (on a skateboard) with E Nesbit chipping in, wrote the story of a young Stephen Hawking, extra heroes and a cat, and Arthur Ransome advised, and Frank Cottrell-Boyce put in jokes, you might get a book like this. But it seems Lissa Evans did it all by herself . . . Very wise, very magic, very, very funny' - Hilary McKay
'It seems that Lissa Evans only writes instant classics . . . she's one of the funniest writers for any age' - Anthony McGowan
'Beautiful and very funny' - Jenny McLachlan
'Lissa Evans is a marvel . . . a genuinely funny, clever writer who takes you to the last place you expected to go' The Times
If you loved this, you might like these...