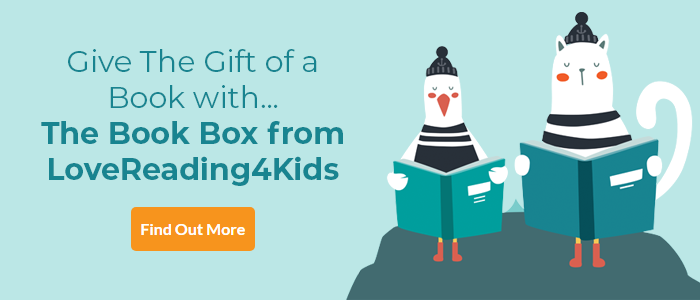 The Animal Lighthouse Review
Desert island adventures with an irresistible set of characters
Jim has lived on a small tropical island since he was washed up there as a baby in a barrel of rum. There are no other humans on the island, but the animals there have done a very good job of bringing him up. The animals also run and maintain the island's lighthouse, which has a dual purpose of keeping ships off the rocks and hiding the magical island altogether from the wrong eyes. They're no ordinary animals you see, from Oskar the wise old orangutan, to Rafi the greedy raccoon and Maximus the millipede, they all play a part in keeping the island and Jim safe.
Can they protect him though when pirates arrive set on reuniting the boy with his long-lost and not very nice father? The story is a wonderful mix of swashbuckling adventure and fun, the animals proving the best kind of family to have - brave, loyal, often a bit silly and always ready for a food fight. This will be much enjoyed by young readers – great illustrations by Ciara Flood too.
Other Info
Author, Anthony burt says; 'I really enjoy teaching children and so, coming up with the idea for The Animal Lighthouse was a joy because I wanted to combine three of the things I love the most into an exciting story for kids – animals, lighthouses and pirates! I grew up near the Portland Bill lighthouse in Dorset, and spent my childhood playing in the sea there and around Moonfleet, where Blackbeard used to smuggle treasure. As classic stories like Treasure Island, Peter Pan and Amazon Adventure had a huge impact on me growing up, it didn't take long for all the elements I'd put together in my book to turn into the kind of epic Jungle Book-Treasure Island adventure I would have wanted to read when I was young.'
The Animal Lighthouse Synopsis
Brought up by a wonderful group of animals on a hidden island somewhere deep in the Caribbean, Jim knows no other life or who his real parents are. He washed up on the island as a baby in a barrel of rum and treasure, and has been helping run its special lighthouse with the animals ever since.
But now, trouble is brewing. Someone, or something, has stolen the lighthouse bulb filaments. If Jim, Oscar and the rest of the animals can't get the lighthouse beams working again, the hidden island will no longer be a secret. And with a pirate ship on the horizon, danger is about to smash their tranquil island apart.
The Animal Lighthouse Press Reviews
'A heart-warming, action-packed adventure for all animal-loving young pirates - I loved it' - Vashti Hardy, author of Brightstorm
'A fun, accessible piratical debut for emerging readers' - The Bookseller
If you loved this, you might like these...
All versions of this book
About Anthony Burt
Anthony Burt has worked in primary, secondary and adult education for over twenty years, and run inspiring community youth work, art, film and TV projects for children with SEND. He's a professional slime-maker, qualified teacher, book festival host, and loyal butler to his cat, Watson. Anthony has been writing since he was five-years-old, and has written scripts for CiTV, Doctor Who Adventures magazine, Nickelodeon, and Disney. The Animal Lighthouse is his debut middle-grade pirate adventure novel. Check him out on Instgram @anthonyburt4
More About Anthony Burt