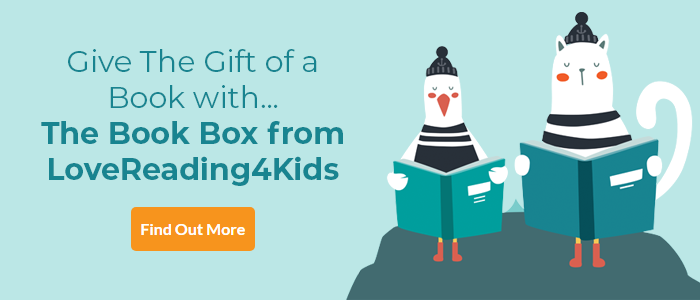 The Secrets of the Universe Review
This lively, infinitely engaging introduction to the secrets of the universe will delight science-curious kids
Part of the Very Short Introductions for Curious Young Minds series, The Secrets of the Universe tackles big questions in manageable bite-sized chunks. This colourful, compact book can't be beaten on the accessibility front as it answers questions like "what is the universe?", "how big is it?", "what's our place in it?", with "Speak like a Scientist" boxes highlighting key terminology budding scientists will relish adding to their vocabulary.
As the book takes us through the history of studying the universe, and explains everything from gravity, galaxies and the lives of stars, to the Big Bang, the infographics, photographs and cartoons make digesting big concepts a tasty delight. And, like all the books in this impressive series, The Secrets of the Universe was created by experts. In this case, the book was written by a doctor of astrophysics in consultation with a Cambridge University cosmologist.
Other Info
You might also like The Invisible World of Germs, part of the Very Short Introductions for Curious Young Minds series.
Helen Freeman, Director, Oxford Children's Dictionaries and Language Data at Oxford University Press says: 'Children are so inquisitive about the world around them and often want to find out about complex topics, but the density of information and associated vocabulary can be a barrier to learning. We're so excited about this series because these books will help make the complex clear, accessible and exciting to young learners.'
Created with a nod to Oxford University Press's bestselling Very Short Introductions (VSI) series (now with more than 700 titles across a diverse range of topics and published in 51 languages, from Thai to Turkish and Icelandic to Indonesian).

We've got some great stuff related to this book in our KidsZone.
Head over there and check it out now.
The Secrets of the Universe Synopsis
This is the second title in the important new series from Oxford which provides accessible introductions to the ideas, facts, and vocabulary behind an absorbing range of subjects. Meticulously researched and authoritative but written in simple language by experts in their fields, curious young readers will quickly get to grips with the basic principles and terminology of each subject.
The Secrets of the Universe explains, in clear and interesting way, the theories of the beginning of the Universe, what it is, how it works, the lives of stars, and possible futures. The engaging design highlights the Heroes of the subject from early beginnings to modern day and explains tricky terminology in 'Speak like a Scientist' features. Comic strips and illustrations, amazing photographs, and a timeline, glossary and, index, all make this handy-sized book the perfect way to learn.
If you love this title, why not collect them all? The Secrets of the Universe is part of a collectible set which will build into a diverse range of subjects.
• Researched and written by experts in their field.
• Each title is an authoritative but accessible introduction to a big topic.
• Informed by OUP's expertise in the way children use and relate to language.
• Each book uses clear explanations and age-appropriate vocabulary to help young learners grasp the basic principles of complex ideas.
If you loved this, you might like these...