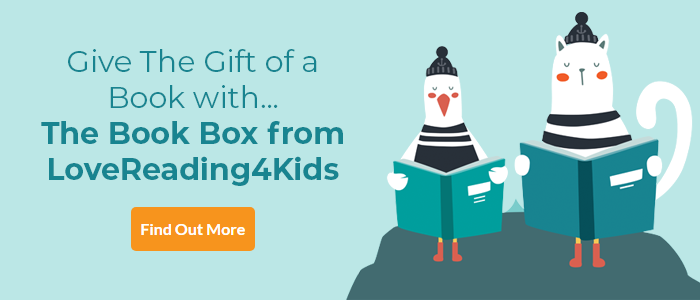 The Very Dangerous Sisters of Indigo McCloud Review
Daft adventures and evil siblings abound in this zany story. 'The Very Dangerous Sisters of Indigo McCloud' by John Hearne follows the acrobatic Indigo as he tries to put a stop to his sisters' dastardly deeds and horrid acts of intimidation. This is a whacky narrative, with Indigo and his friend Polly working together to prevent Peaches from threatening their new neighbours the Tripes, over a girl scout contest to sell the most calendars. In classic children's fiction fashion, all the adults are easily manipulated by the evil Peaches, oblivious to the goings on or, in the case of Peaches hired henchmen, a little bit useless. It's up to Indigo to continuously put himself in harm's way to foil Peaches' plans. There's plenty packed into this middle grade story, with lots of action and jeopardy. Indigo and Polly are very well-equipped to try and take on Peaches, with Indigo's urban gymnastics and Polly's seemingly endless supply of spy-style earpieces. The town of Blunt is unusual, with places like the Big Hairy Spider Emporium and events like the Ingratitude Parade which I'm sure will entertain readers. Descriptive and quirky, this is a jam-packed chapter book that fans of David Walliams' books would enjoy.
Charlotte Walker, A LoveReading4Kids Ambassador
The Very Dangerous Sisters of Indigo McCloud Synopsis
Indigo McCloud's sister Peaches is every adult's favourite child: pretty, golden-haired, polite and charming. But the children of Blunt know better: Peaches and her sisters are a gang of bullies who will stop at nothing to get their way. This is the story of Indigo's battle to stop his sisters. Leaping across the rooftops of Blunt, he tries to keep one step ahead of their wicked schemes -but he has to tangle with 437 hungry geese, an avalanche of toilets, curry farts, bungling policemen, vicious eels, a pig in a witch's hat, a three legged spider with a toilet brush and a dangerous villain in odd socks ...
The Very Dangerous Sisters of Indigo McCloud Press Reviews
'Missing Roald Dahl? Need a book where bad kids are just bad and they get their comeuppance? This is the book for you. John has written a fabulously funny, dark, clever novel.' -- Read and Reviews 'Quirky, humourously sinister and thoroughly entertaining.' -- Mary Esther Judy - Fallen Star Stories
'Writing a dystopian world that is laugh-out-loud funny is no mean feat, but to create such an environment for young readers is nothing short of extraordinary.' - Children's Books Ireland
'An exciting and original debut.' -- Sara Keating - The Irish Times
If you loved this, you might like these...