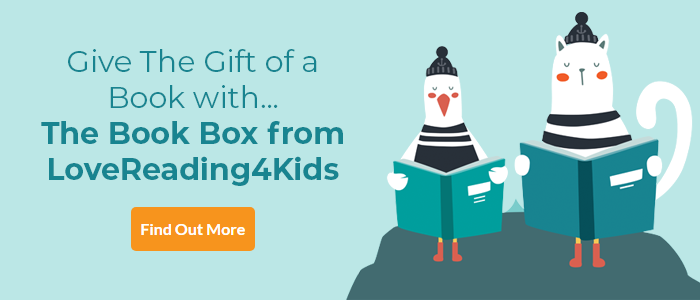 Isadora Moon and the Shooting Star Review
A sparkling new adventure for Isadora Moon
Half human, half vampire, Isadora Moon is 100% brilliant, especially for those growing in reading confidence. In this story, she's puzzling about what to do for her class space project so joins her vampire dad for some stargazing. They notice two bright lights falling from the sky and go out to find them, only to discover that the lights they saw weren't shooting stars but Nova, a Glow Sprite, and her cheeky moon kitten, Pluto, who's now lost. Can Isadora find Pluto before Nova's parents notice they're missing?
Readers will wish they lived Isadora's life, flying into the forest with her family to enjoy an overnight camping trip as they help Nova track down Pluto. Tt all comes to happy ending with Nova and Pluto reunited, and Isadora enjoying a gift of moon cheese, a present from outer space!
With their pretty pink and black illustrations and lively adventures, these are deservedly popular, and this is a sparkling addition to the series.
Isadora Moon and the Shooting Star Synopsis
Isadora Moon is special because she's different. Her mum is a fairy and her dad is a vampire and she's a bit of both.
Isadora is observing the night sky for a school project - her class is learning everything about space and she decides to look at the stars for inspiration. But wait, what is that? Through the telescope, Isadora spots a shooting star that falls to Earth! After courageously finding the place where the star landed, Isadora discovers a new twinkling friend. Her name is Nova, she is a Glow Sprite and she is not supposed to be there. Even worse, Nova's moon kitten Pluto is lost and she needs Isadora's help to find him.
Between magical campfires, space lessons, moon cheese and a glowing sleepover, Isadora will need to use all her wits to help Nova finding Pluto before her new friend has to fly back to the stars.
Isadora Moon and the Shooting Star Press Reviews
Praise for the series;
'This series has a great message about being proud of who you are and how being different can be pretty cool. Beautifully illustrated in black and pink, these are lovely little modern books.' – Metro
'The first-person voice helps the reader to connect with Isadora, who may just be the most lovable vampire every created.' – Guardian
If you loved this, you might like these...