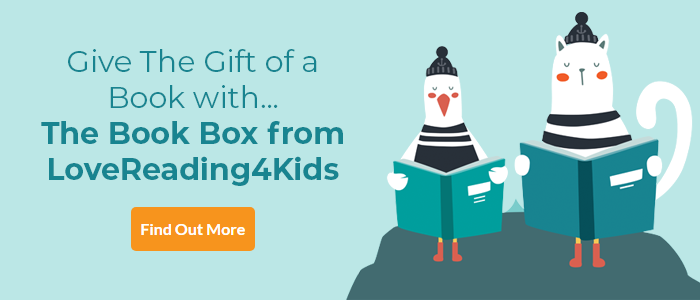 Foraging with Kids 52 Wild and Free Edibles to Enjoy with Your Children Review
Nature, history, folklore and cookery come together seamlessly in this gorgeous guide to the edible and medicinal delights that grow wild around us
What better way to encourage children to connect with the natural world than with the promise of tasty treats? There's an abundance of wild delights available in our gardens, parks, seas and forests, and foraging expert, Adele Nozedar, celebrates 52 beauties in this inspiring guide for families and classrooms. Each wondrous plant or tree, fungi or herb is given its own moment in the spotlight - Nozedar cleverly weaving together fascinating facts, folklore and recipe ideas to bring these diverse specimens to life.
Who knew that Daisies made the ideal bruise salve, or that Nettles are used to colour and flavour Haribo sweets? That Chicken of the Woods, the striking fungi that grows shelf-like on the side of trees actually tastes like chicken…and that adding some humble Sticky Grass to your omelette will give it that extra bit of zing?! Foraging with Kids is intuitively categorised and perfectly pitched. Not played down for adults, or too wordy for younger readers, it has a level of detail bound to keep curious minds busy!
A special mention too for Lizzie Harper's stunning botanical illustrations. The intricate drawings lend themselves to a spot of colouring-in, as well as being a much-needed visual reference for those new to the art of foraging. This practical book can be dipped in and out of as the seasons change or our mealtimes demand something a little different. And with the cost of food forever rocketing, it feels like this timely meditation on our natural larder couldn't have come at a better time.
Foraging with Kids 52 Wild and Free Edibles to Enjoy with Your Children Synopsis
In today's world of increasingly sedentary lifestyles and a growing detachment from the food that we eat, it has never been more important to encourage children to put down their screens, get outside and engage with the natural world around them.
Foraging with Kids is a fun, practical book for parents to work through with their children that encourages families to interact with their environment and gain knowledge and practical understanding of the natural world through exploration and play. The projects are based around 50 easy-to-identify plants that are abundant in parks, forests and hedgerows worldwide, making the challenge of discovering functional flora just as achievable to those who live in the city as in the countryside. Once they have foraged their plants, children will be amazed by the diverse practical uses that they can set them to; from making soap from conkers or setting a delicious egg-free custard with plantain, to stopping minor cuts from bleeding with hedge woundwort. Children will take great pride in seeing their gatherings forming part of the family meal and parents will be amazed at how even the most vegetable-averse child will develop an enthusiastic appetite for a meal that they have contributed to.
Illustrated throughout with beautiful hand drawings and with essential information on plant facts and identification, as well as a diverse range of engaging, practical projects that the whole family will want to get involved with, this is the perfect book for anyone who wants the children under their care to get outside, connect with nature and have a lot of fun in the process.
Foraging with Kids 52 Wild and Free Edibles to Enjoy with Your Children Press Reviews
'The gathering of wild food puts you in a good place: a meditative state where you're just a person chewing on a leaf, and the future is in the future and the past is in the past' - Tom Cox, The Guardian
'My children have practically skipped their way from one discovery to the next' - Sally Raikes, The Financial Times
'Adele ... challenges us to leave behind our shrink-wrapped preconceptions about the right sorts of food ... and take stock of what grows wild around us' - Catalina Stogdan, The Telegraph
'Calling the local landscape a spice rack with spicy, sweet and savoury plants there for the picking, Nozedar doesn't think twice about sliding down a river bank to grab wild growing dandelions and more exotic fare.' - David Latt, The Huffington Post
'This gorgeous book will get youngsters outside and advise on the best edible plants to gather and how to make pies and relishes once you have brought your findings home - The Sun
'This book takes foraging to a new, and more fun, level. Illustrated with pen and ink drawings and written in an easy-to-read tone, it encourages children to look more closely at both common and less well-known edibles in the natural world and suggests imaginative ways to use them.' - Women's Institute Magazine
'Foraging with Kids by Adele Nozedar, with superbly clear illustrations by Lizzie Harper, is a book every grandparent should keep in their coat pocket.' - Mat Coward, The Morning Star
If you loved this, you might like these...