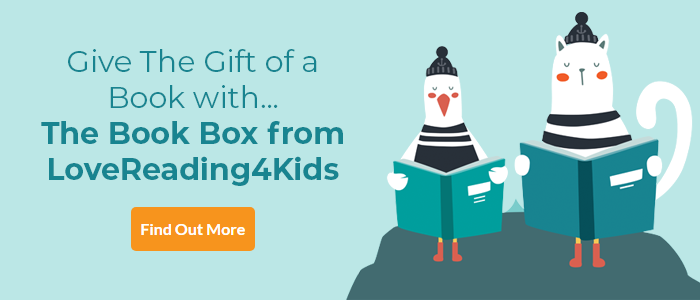 Dolphin Song Review
Lauren St John's much-loved and critically acclaimed debut novel The White Giraffe came out in 2006 and Dolphin Song is his second African adventure. Appropriately too, 2007 is the year of the dolphin. Martine has settled into her African way of life and she and her friends go off on a school trip to Mozambique, but disaster befalls them when they fall into shark-infested waters and are left fighting for their lives until some dolphins guide them to an uninhabited island. Only then does Martine realise the dangerous situation the dolphins are in and her courage and bush craft skills are tested to the limit in her bid to save them and to get her and her friends back home, to her beloved giraffe, Jemmy. It's a beautifully told story that screams out the sights and the sounds of Africa. The author travelled to Mozambique's Bazaruto Archipelago where the story is set and is home to hundreds of wild dolphins and a true African paradise. Lauren says, 'The sand is so clean that it squeaks when you walk, the water is aquamarine, and the islanders are extremely proud that their islands are friendly and free of crime.'
Dolphin Song Synopsis
It's June - winter in South Africa, and Martine and her grandmother are enjoying a cold but beautiful walk along the beach when they find a stranded, dying dolphin. Martine uses her gift of healing to help it back to the ocean but it's only the latest in a series of inexplicable beachings of dolphins and whales - and the start of a brand new adventure for Martine.

After a last stolen midnight ride on her beloved white giraffe, Jemmy, Martine's class is off on an amazing school trip to the islands of Mozambique to witness the legendary 'Sardine Run'. It's a trip that goes drastically wrong and Martine, with close friend Ben, finds herself swimming in shark-infested waters, marooned on an uninhabited island and suddenly at the centre of mysterious submarine goings-on as she tries to save a pod of 100 dolphins from certain death.

Like her debut novel, THE WHITE GIRAFFE, DOLPHIN SONG has plenty of action and adventure, and delves deeply into Martine's relationships with the people and animals around her. It makes her question the true nature of her gift, and what she will be called upon to do next. The incredible beauty of the flora and fauna of this little known corner of Africa is richly evoked as a result of Lauren's in depth knowledge and research of the area.
If you loved this, you might like these...
CHECK OUT OUR INDIE AND SELF PUBLISHED BOOK REVIEW AND PROMOTION SERVICE
Read More
×