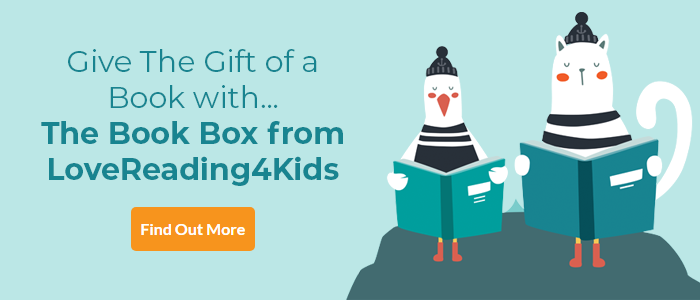 Invention Of Hugo Cabret Review
Tender, magical, utterly original, this is a stunning tour de force from an innovative and daring storyteller and artist. A book to treasure, to dip in and out of forever whether you're 9 or 109. The Invention of Hugo Cabret has been described as 'a true masterpiece', 'complete genius' and by one journalist in the States, as 'the most extraordinary book I've ever come across'. Set in Paris in the 1930s the book follows the story of a boy called Hugo, but what sets it apart from everything else on the bookshelves is the innovative reading experience created by the author between illustrations and text. With nearly 300 pages of hand drawn full bleed illustrations, the story is told through pictures and words, like an old silent movie. It's a captivating package, part work of art, part thrilling novel, part movie. It is truly one of a kind.
You can find out more about Brian Selznick's new book, Wonderstruck, by clicking here.
Invention Of Hugo Cabret Synopsis
You can watch a trailer for the new film vesion of Hugo below:
Paris, 1931. Orphan, clock keeper and thief, Hugo lives in the walls of a busy Paris train station, where his survival depends on secrets and anonymity. But when his world suddenly interlocks – like the gears of the clocks he keeps – with an eccentric, bookish girl and a bitter old man who runs a toy booth in the train station, Hugo's undercover life and his most precious secret are put in jeopardy. A cryptic drawing, a treasured notebook, a stolen key, a mechanical man, and a hidden message from Hugo's dead father form the backbone of this intricate, tender, and spellbinding mystery.
Invention Of Hugo Cabret Press Reviews
'A wonderful book – entertaining, interesting and beautiful, it stands out for me as one of the finest of the year.. it's superb, I loved it.' Publishing News

'Wonderful. A captivating work of fiction full of twists and surprises' New York Times

'From Selznick's ever-generative mind comes a uniquely inventive story…exquisitely chosen art sequences' Kirkus Reviews

'Takes the illustrated novel to a whole new level' Booklist

'A true masterpiece – an artful blend of narrative, illustration and cinematic technique, for a story as tantalising as it is touching' Publishers Weekly

'A bounty of mystery and incident…the interplay between the illustrations and text is complete genius' The Horn Book

If you loved this, you might like these...