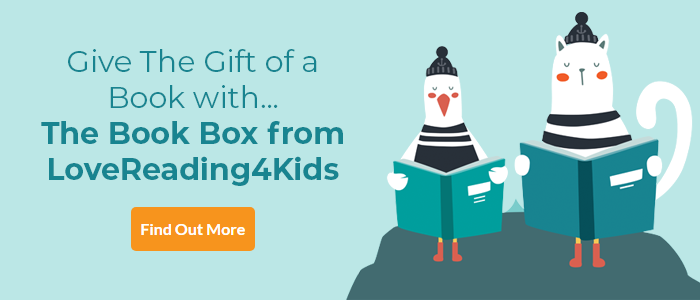 Wonderstruck Review
Beautifully produced, this is a fabulous addition to the best-selling The Invention of Hugo Cabret. Like its predecessor it is told equally through illustrations and words; Ben's story is in words and the story from a previous time is told in the stunning and atmospheric pictures. In both, a child runs away and heads for New York. How their stories – one from the 1970s and one from 1923 – intertwine in a wonderful exploration of the city and the treasure troves that its museum holds is both exciting and moving.
The film 'Hugo', directed by Martin Scorsese, is based on Selznick's Invention of Hugo Cabret and its release coincides with the release of Wonderstruck.
Click here to visit the Wonderstruck website.
You can also click here to read a letter from Brian Selznick explaining his inspiration for Wonderstruck - or to download a Discussion Guide, click on Readers Guide on the right hand of this page.
Wonderstruck Synopsis
Press play below to see author Brian Selznick talk about the book in this video, which also contains artwork from Wonderstruck.
Playing with the form he created in his trailblazing debut novel, The Invention of Hugo Cabret, Brian Selznick once again sails into uncharted territory and takes readers on an awe-inspiring journey.
Ben and Rose secretly wish their lives were different. Ben longs for the father he has never known. Rose dreams of a mysterious actress whose life she chronicles in a scrapbook. When Ben discovers a puzzling clue in his mother's room and Rose reads an enticing headline in the newspaper, both children set out alone on desperate quests to find what they are missing.
Set fifty years apart, these two independent stories - Ben's told in words, Rose's in pictures - weave back and forth with mesmerizing symmetry. How they unfold and ultimately intertwine will surprise you, challenge you, and leave you breathless with wonder. Rich, complex, affecting, and beautiful - with over 460 pages of original artwork - Wonderstruck is a stunning achievement from a uniquely gifted artist and visionary.
Wonderstruck Press Reviews
'Selznick follows his Caldecott-winning The Invention of Hugo Cabret with another illustrated novel that should cement his reputation as one of the most innovative storytellers at work today.. Selznick masterfully uses pencil and paper like a camera, starting a sequence with a wide shot and zooming in on details on successive pages… Selznick's story has the makings of a classic.' Starred review, Publishers Weekly

'Brian Selznick didn't have to do it. He didn't have to return to the groundbreaking pictures-and-text format that stunned the children's-book world in 2007… In a world where the new becomes old in the blink of an eye, Selznick could have honorably rested on his laurels and returned to the standard 32-to-48–page picture-book format he has already mastered. He didn't have to try to top himself. But he has… If Hugo Cabret was a risky experiment that succeeded beyond Selznick and publisher Scholastic's wildest dreams, his follow-up, Wonderstruck, is a far riskier enterprise. In replicating the storytelling format of Hugo, Selznick begs comparisons that could easily find Wonderstruck wanting or just seem stale… Visually stunning, completely compelling, Wonderstruck demonstrates a mastery and maturity that proves that, yes, lightning can strike twice.' Starred review, Kirkus


'Opening Selznick's new book is like opening a cabinet of wonders… Selznick offers another visual narrative that feels even better suited to his inventive style.. Wonderstruck is a gift for the eye, mind, and heart.' Starred review, Booklist
If you loved this, you might like these...