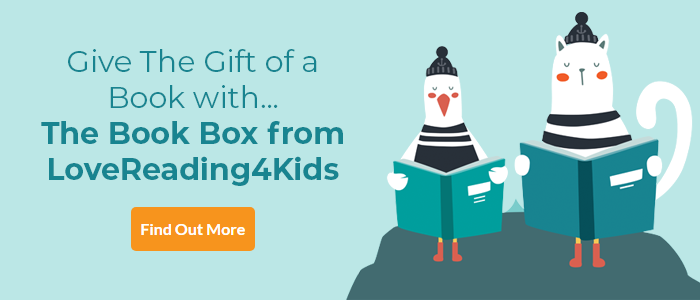 Which Witch? Review
A favourite of November 2010 Guest Editor Jonathan Stroud: "Arriman the Awful, master of black magic and great Wizard of the North, needs an heir. And that means he has to get married. Trouble is, wicked wizards have to marry witches – most of whom are better known for their warts and snaggleteeth than their ravishing beauty. Reluctantly, Arriman organises a competition to find the most powerful witch… and all kinds of treachery, double-dealing and disasters unfold. I've always adored Eva Ibbotson's books, mainly because they are hugely funny, but also because she is superb at creating likeable and unexpected characters, such as the amiable Cyclops servant who wears an eye-patch on his forehead above his single eye, just so he doesn't startle anyone. The book is also surprisingly dark: underneath the humour there's lots of satisfyingly nasty and ghoulish goings on. Perfect for anybody who likes fantasy, comedy, horror or mystery… in short – perfect for everyone!"
Which Witch? Synopsis
Arriman the Awful, feared Wizard of the North, has decided to marry. But his wife must be a witch of the darkest powers...A sorcery competition is held to discover which witch is the most potent and fiendish, and glamorous Madame Olympia conjures up a thousand plague-bearing rats! Belladonna, the white witch, desperately wants to be a wicked enchantress, but her magic produces flowers instead of snakes. How can she become more devilish than all the other witches? 'Eva Ibbotson weaves a magic like no other. Once enchanted, always enchanted' - Michael Morpurgo.
Which Witch? Press Reviews
Eva Ibbotson's seven children's books, written over the last 25 years, have proved timeless and can be enjoyed equally by the eight-to-ten age group and by adults reading to children. Arriman the Awful, Wizard of the North, was born of sensible ordinary parents but quickly outgrew the small-town environs of Todcaster. He now resides in Darkington Hall, a large gloomy house with a resident ghost - Sir Simon Montpelier. Cared for by Lester, an ogre, and secretary Mr Leadbetter, Arriman works diligently at keeping darkness and sorcery alive until a fortune teller informs him that a new wizard is coming to relieve him. However, no-one comes, and, growing weary of waiting after 990 days, Arriman reluctantly decides to take a witch to wife. All Todcaster witches are now in competition to see which of them can cast the blackest spell and thus capture Arriman's heart. The contestants range from the wicked enchantress Madame Olympia to the gentle white witch Belladonna, with a number of weird and gruesome 'ladies
making up the numbers. Belladonna longs to wed Arriman but she needs help to become truly evil. Aid comes from an unexpected source

- but is it enough to beat Madame Olympia? The mayhem at the competition is hilarious and frightening, with suspense building to a surprising conclusion. Written more than 20 years ago, this story is as fresh and entertaining today as any contemporary fantasy fiction. Full of strange characters, gory deeds, spellbinding trickery and a very satisfactory conclusion, this is a most enjoyable book. (Kirkus UK)

If you loved this, you might like these...