LoveReading View on Summer's Dream
Best-selling Cathy Cassidy's third story of the Chocolate Box Girls is as irresistible, insightful and captivating as its predecessors. Summer has always longed to be a professional dancer but when she doesn't make the grade for the Royal Ballet School she is sure that her dreams are over. When happier times come to the family and her chance of a big audition comes round again, Summer feels her dreams will be fulfilled. But there are complications and Summer finds nothing is quite as simple as she used to think it was. Cathy Cassidy has an unusual ability to get write under the skin of her teen heroines.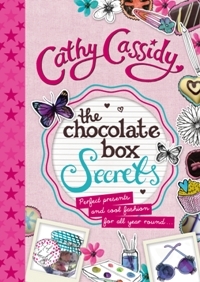 ***And all Cathy fans will love The Chocolate Box Secrets. It's a delicious scrapbook of fun, creative ideas from the Chocolate Box Girls.
Make your own vintage style top or try some of the recipes and there are some cool ideas to make your sleepovers really fun!
Summer's Dream Synopsis
Summer has always dreamed of dancing, and when a place at ballet school comes up, she wants it so badly it hurts. Middle school ends and the holidays begin, but unlike her sisters, Summer has no time for lazy days and sunny beach parties. The audition becomes her obsession, and things start spiralling out of control...The more Summer tries to find perfection, the more lost she becomes. Will she realise - with the help of the boy who wants more than friendship - that dreams come in all shapes and sizes?
Third must-have title in this gorgeous series from one of the UK's best-loved girls' authors, Cathy Cassidy. Each sister has a different story to tell, which one will be your favourite?
You can find videos of all the Tanberry sisters on Cathy Cassidy TV!
The Chocolate Box Girls series:
Summer's Dream Press Reviews
Praise for Cathy's books: Touching, tender and unforgettable. The Guardian

A great choice for older Jacqueline Wilson fans Irish Independent