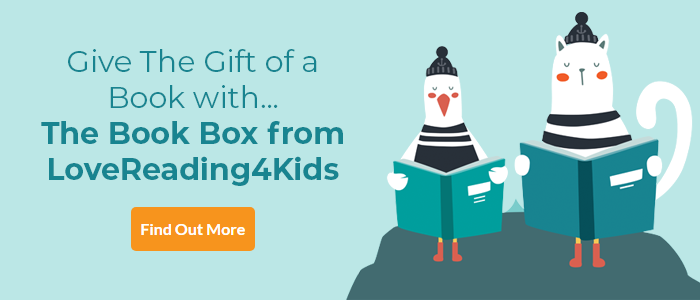 After Tomorrow Review
Thought provoking and gripping as a family is tested when their world falls apart - a superb storyteller in action
Winner of The Little Rebels Children's Book Award 2014 - Longlisted for the Carnegie Medal 2014 - Shortlisted for the Leeds Book Awards 2014, 11-14 age category & Longlisted for the 2013 Guardian Children's Fiction Prize
Award winning Gillian Cross takes a brilliant 'what if' as the premise for this gripping and thought-provoking adventure. The British economy has collapsed. Civil disobedience sets family against family as raids for the scarce food leads to violent attacks. After Matt's Dad and grandfather are killed, his Mum is determined to keep the family going by growing food and by storing all she can. Soon they are attacked as 'scadgers' for hoarding. The only solution is to flee to France where British refugees are allowed to live in camps. Matt and those around him survive in the alien environment of the camp by adopting new behaviours that bring out their best – and worst – characteristics. Gillian Cross creates believable characters who's choices matter to her readers.
Other Info
Click here to read piece by Gillian Cross, looking at how literature can help us understand the refugee crisis, that has been published on the Guardian books website.
-----------------------------------------
After Tomorrow has won The Little Rebels Children's Book Award 2014. Wendy Cooling, who judged the Award with Kim Reynolds and Elizabeth Laird, said: "This is a frighteningly believable story, a real page-turner with a strong sense of danger always present, and many big issues of a possible future just below the surface."
----------------------------------
The winners of the Leeds Book Awards are chosen by you! Read the books, talk about them with your friends & teachers and decide which one is your favourite. You can vote in your local library or at www.leedsbookawards.co.uk. Voting closes on Friday 25th April and the winners will be announced on Tuesday 20th May.
See below for the entire shortlist.
After Tomorrow Synopsis
The picture changed and we were looking at a long line of people trudging down a country road. They were loaded with bundles and backpacks and babies and they all looked miserable and exhausted. Refugees, I thought automatically. But they weren't. They were people like us.
Matt's world is collapsing. Following 'Armageddon' Monday, when the five big banks crashed, armed robbers are roaming the streets, money has become worthless, and people are going hungry. Matt's family have survived by growing and trading their own food, but they have now become the target of raiders.
The only hope for Matt and his little brother, Taco, is to escape to France through the Channel Tunnel, herded together with other migrants in the back of a truck. But when they get there, life isn't much better. In a makeshift refugee camp in Les Mondeaux they find themselves the target of hostile locals and conmen, and prey to hunger and sickness. All Matt's inner resources are put to the test as he struggles to survive . . .
--------------------
Leeds Book Awards 2014

9-11 Shortlist
The Battles of Ben Kingdom by Andrew Beasley
The Great Ice-cream Heist by Elen Caldecott
Ways to See a Ghost by Emily Diamand
Osbert the Avenger by Christopher William Hill
The Child's Elephant by Rachel Campbell-Johnston
Wild Boy by Rob Lloyd Jones

11-14 Shortlist
Anthem for Jackson Dawes by Celia Bryce
After Tomorrow by Gillian Cross
How to be Invisible by Tim Lott
The Poison Boy by Fletcher Moss
Blood Tracks by Paula Rawsthorne
Geek Girl by Holly Smale

14-16 Shortlist
The Killing Woods by Lucy Christopher
Infinite Sky by C.J. Flood
Hostage Three by Nick Lake
Siege by Sarah Mussi
Ketchup Clouds by Annabel Pitcher
The Quietness by Alison Rattle
After Tomorrow Press Reviews
'A fast-moving, incredibly exciting read. And what grips you most is that the story is scarily plausible. Highly recommended.' Malorie Blackman


'A real sense of accumulating menace - genuine danger, which is rare. I love how the story is so often catapulted forward by good, rich dialogue, and there were times I was genuinely shuddering in that all-too-plausible world, and aching for characters I really came to care about. What an achievement!' Andy Mulligan, author of Trash


If you loved this, you might like these...