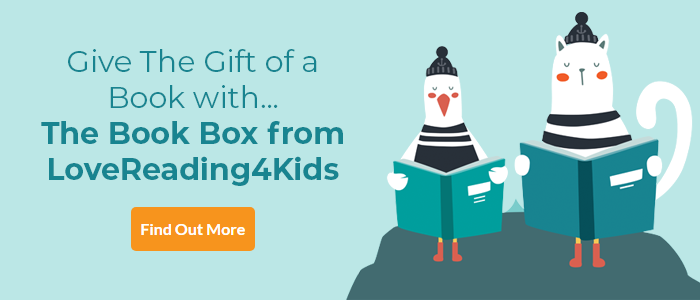 LoveReading View on The Great Ice-Cream Heist
Shortlisted for the Leeds Book Awards 2014 9-11 category - June 2013 Book of the Month A warm, funny adventure about sticking up for your friends from this hugely popular author and as usual all told with Elen Caldecott's trademark wit.
-----------------------------------------
The winners of the Leeds Book Awards are chosen by you! Read the books, talk about them with your friends & teachers and decide which one is your favourite. You can vote in your local library or at www.leedsbookawards.co.uk. Voting closes on Friday 25th April and the winners will be announced on Tuesday 20th May.
See below for the entire shortlist.
The Great Ice-Cream Heist Synopsis
'Those McIntyres are nothing but trouble!' When the McIntyre family moves in next door, Eva is intrigued - it is the first interesting thing to happen for ages. But her ever protective Dad - even more protective since Eva's mum died - does not agree. And the McIntyres are certainly noisy! But Eva is curious about Jamie, who she often sees on the roof of his garden shed, escaping the family chaos. Then Eva gets to know Jamie a bit better. And when he is accused of vandalising the local park, Eva is sure he didn't do it. It is up to Eva to stick up for him - but then Jamie disappears. Eva is now in a race against time, which snowballs into a helterskelter race with a 'borrowed' ice cream van, lots of irate keep-fit enthusiasts and lashings of ice-cream!
--------------------------------------------------------
Leeds Book Awards 2014

9-11 Shortlist

The Battles of Ben Kingdom by Andrew Beasley

The Great Ice-cream Heist by Elen Caldecott

Ways to See a Ghost by Emily Diamand

Osbert the Avenger by Christopher William Hill

The Child's Elephant by Rachel Campbell-Johnston

Wild Boy by Rob Lloyd Jones

11-14 Shortlist

Anthem for Jackson Dawes by Celia Bryce

After Tomorrow by Gillian Cross

How to be Invisible by Tim Lott

The Poison Boy by Fletcher Moss

Blood Tracks by Paula Rawsthorne

Geek Girl by Holly Smale

14-16 Shortlist

The Killing Woods by Lucy Christopher

Infinite Sky by C.J. Flood

Hostage Three by Nick Lake

Siege by Sarah Mussi

Ketchup Clouds by Annabel Pitcher

The Quietness by Alison Rattle
The Great Ice-Cream Heist Press Reviews
I was inspired to read Elen Caldecott's Operation Eiffel Tower when I saw her talk about it at the Edinburgh book festival and was as entranced as all the eight-to-twelves ... some scenes are funny (the children's attempted forgery is hilarious); others are poignant, particularly their visit to a B&B when they can't think what to say to their dad Julia Donaldson, Guardian

Online Perfect for Jacqueline Wilson fans Bookseller
Funny ... poignant ... hilarious -- Julia Donaldson Guardian


If you loved this, you might like these...