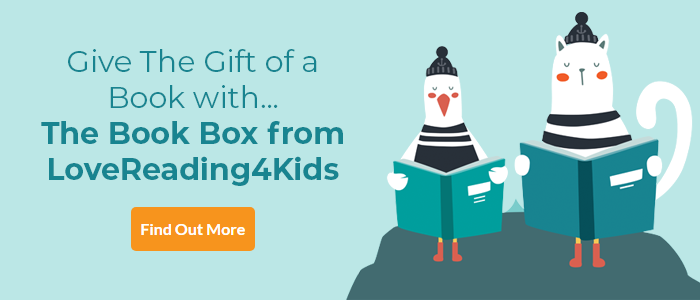 Osbert the Avenger Review
Shortlisted for the Leeds Book Awards 2014, 9-11 category

Macabre and gruesome and wickedly funny, this is dark story of one boy's determined quest to destroy those who have hurt him and his family. When Osbert wins a coveted place at the prestigious Institute he uncovers every kind of cruelty and corruption imaginable...Many children and their families have suffered in silence over the years. Osbert is made of sterner stuff; his revenge is deliberate and severe...
----------------------------
The winners of the Leeds Book Awards are chosen by you! Read the books, talk about them with your friends & teachers and decide which one is your favourite. You can vote in your local library or at www.leedsbookawards.co.uk. Voting closes on Friday 25th April and the winners will be announced on Tuesday 20th May.
See below for the entire shortlist.
Osbert the Avenger Synopsis
The first book in the gruesomely funny Tales from Schwartzgarten series. Meet Osbert Brinkhoff, the unlikeliest of avengers. His is a tale of dark delights and ghastly goings-on, of injustice and revenge. The villains are vicious. The settings are sinister. And good does NOT always prevail...If you prefer cleavers to kittens and fiends to fairies...then welcome to the Tales from Schwartzgarten.
Osbert the Avenger is the first in a thrilling series of four books, all set in the fictional city of Schwartzgarten. With shades of Lemony Snicket and Roald Dahl, the Tales from Schwartzgarten are as hilarious as they are dark, this brilliantly woven mock-gothic tale has huge child appeal.
Orchard Books have created a very useful Teachers Pack to accompany this book - interesting to parents too! Click here to download it.
--------------------------------
Leeds Book Awards 2014

9-11 Shortlist

The Battles of Ben Kingdom by Andrew Beasley

The Great Ice-cream Heist by Elen Caldecott

Ways to See a Ghost by Emily Diamand

Osbert the Avenger by Christopher William Hill

The Child's Elephant by Rachel Campbell-Johnston

Wild Boy by Rob Lloyd Jones

11-14 Shortlist

Anthem for Jackson Dawes by Celia Bryce

After Tomorrow by Gillian Cross

How to be Invisible by Tim Lott

The Poison Boy by Fletcher Moss

Blood Tracks by Paula Rawsthorne

Geek Girl by Holly Smale

14-16 Shortlist

The Killing Woods by Lucy Christopher

Infinite Sky by C.J. Flood

Hostage Three by Nick Lake

Siege by Sarah Mussi

Ketchup Clouds by Annabel Pitcher

The Quietness by Alison Rattle
Osbert the Avenger Press Reviews
An idiosyncratic comic fantasy... it is likely that children will be most enthusiastic. --
Books For Keeps

Highly original... gruesome but funny. -- parentsintouch.co.uk
A refreshingly unusual read. -- Peters Gazette
Looks set to be a hugely successful new series. Marvelously detailed. There are three more bloodthirsty and hilarious adventures to come. -- School Librarian
A macabre tale full of ghoulish and gruesome escapades. A frightening but appealing anti-hero. -- Booktrust
A riveting story - a clever mix of humour with some very dark and gruesome moments and a couple of real shocks towards the end. -- Primary Times
If you love your teachers and have never entertained the thought of murdering them in the most diabolically appropriate way, then this book should probably be avoided at all costs. -- Lion & Unicorn Books



If you loved this, you might like these...