LoveReading View on The Weasel Puffin Unicorn Baboon Pig Lobster Race
September 2013 Book of the Month Anarchic and hilarious, this debut picture book is fuelled by some of the zaniest inventions ever. Once the animals decide to race, no one can predict their determination to win. They are happy to paddle, claw and above all cheat their way to victory! Over mixed terrain, the animals have varying success. Lobster gets his claws stuck before sailing down the river in a canoe made from raspberries stuck together with scrambled egg. Pig can't even swim. Surely he has no chance? Luckily he finds a chocolate canoe. The timely find of a custard trampoline allows Weasel to leap the cliff in one tremendous bound. But who is the actual winner? The only one who doesn't cheat, of course!
A Piece of Passion from Dustin Brooks, Publisher The Weasel Puffin Unicorn Baboon Pig Lobster Race is a bit different. A big, tall hardback that's 56 pages long, so longer than your average read. The unnecessarily long title gives you a clue what you're in for inside. Silliness, quirkiness, originality, the place from whence all really good picture books come.
It's creators, the self-dubbed Superhairies are themselves a couple of miles west of left field. The writing and the illustratrations reflect this, they're inventive, different, a breath of fresh air. And yet the book has a very commonplace soul. It's message at heart is simply, 'Fairplay is good. It's better to fail respecting the rules than win by cheating'. What better message could you send to your kids?
'Tell all the truth but tell it slant" said Emily Dickinson. The Weasel Puffin Unicorn Baboon Pig Lobster Race observes her suggestion meticulously. Slant almost to horizontal, it's joy in being different, it's original use of language and design wrap it's homely truth in wonderful colours. Young artists will awaken when they read this book and their parents know their children are experiencing something of quality.
The Weasel Puffin Unicorn Baboon Pig Lobster Race Synopsis
Beautifully illustrated, The Weasel Puffin Unicorn Baboon Pig Lobster Race zany story follows a race as feverishly competitive as any held before. All manner of dastardly plans and cheats are concocted 
by the beasts to gain advantage, including custard trampolines and banana diggers (the swines!). The Unicorn alone respects the rules of the race. Admirable, yes, but in this weasel-cheats-puffin world what chance of victory does that give him?
A message from the Author, Superhairie James: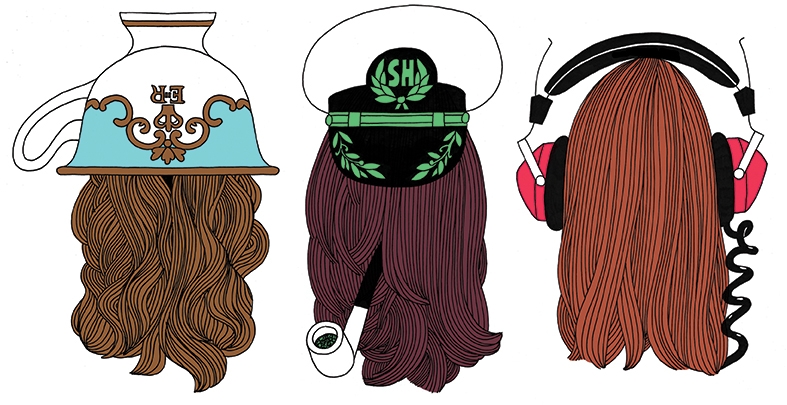 Hello human book-lovers, we're The Superhairies, a three of almost-human beasts that once lived in the mountains. We've seen and heard of many things while travelling in your world, and learned to speak and draw your words, and put our stories on a page. So here we are and welcome to the first of these, THE WEASEL PUFFIN UNICORN BABOON PIG LOBSTER RACE. An artful tale of animals that chase from place to place. We hope it puts a sunny smile on each and every face. All the best for now - SH!

PS. Earl Ketchup just made us a wonderful new wheelbarrow. It has an engine, two steering wheels, and a spotted red umbrella. Is that music I can hear?
The Weasel Puffin Unicorn Baboon Pig Lobster Race Press Reviews
'No author likes to read picture books funnier than their own - I'm afraid this is one. It's a stonker!' Jeanne Willis, bestselling children's author of 'Who's in the Loo?'
'Surreal and very funny. I love it' Chris Haughton, award-winning author and illustrator of 'Oh No, George!
'Funny and fantastical...whimsical art and brilliant colour with a nod to the style and spirit of Heinz Edelmann's 'Yellow Submarine.' Dr Michael Hill (aka Doctor Comics)
'Fun, fun, fun! The enticing pop images throw in the unexpected from all angles, from tiny zany details to lobster colours, as the text races joyfully along, inviting us to read and re-read. Great for children, but the grown-ups will love the references.' Prof. Laurence Grove Editor, European Comic Art
'Whimsy marches to the cadence of fun with fantastic landscapes that take hours to explore...It looks like Herge, Joost Swarte, Richard Scarry and M C Escher have passed their baton onto Mackinnon.' Jen Vaughn Contributing Editor, The Beat: Newsblog of Comics Culture
'A visually stunning world full of offbeat and unexpected poetry' Hannah Means - 'Stanton Creator, Trip City
A colourful chronicle of hoodwinking wildlife Dan Berry The Comics Bureau
If you loved this, you might like these...