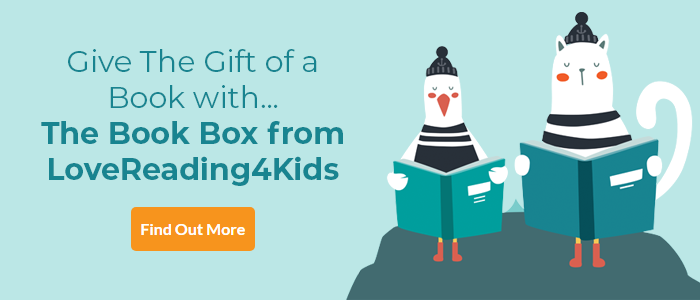 Demon Dentist Review
Shortlisted for the Red House Children's Book Awards 2014, younger readers category - Winner of the Specsavers National Book Awards 2013 Children's Book of the Year - October 2013 Mega Book of the Month Best-selling David Walliams hits gold again in this hilarious story about something deeply evil in the unattractive world of teeth. Alfie has rotten teeth and he hates the ghastly ancient dentist Mr Erstwhile. But if he is bad, Miss Roots who insists on being called Mummy, is a whole lot more sinister. When a wasps' nest, cat pooh, a dirty old verruca sock and other disgusting things are found under children's pillows in exchange for the teeth they have left out for the tooth fairy, Alfie and his friends know something must be done! Tony Ross's illustrations give life to Walliams's grotesque characters and their evil actions.
Ann-Janine Murtagh, Publisher of HarperCollins Children's Books, says "David is on top form with this gloriously original and flamboyantly dark new tale. With all the hallmarks of a Walliams classic, David's imaginative flair takes readers on an epic adventure with a super-villain so rotten, fans will get hooked from page one."
Demon Dentist Synopsis
Darkness had come to the town. Strange things were happening in the dead of night.
Children would put a tooth under their pillow for the tooth fairy, but in the morning they
would wake up to find… a dead slug; a live spider; hundreds of earwigs creeping and
crawling beneath their pillow.
Evil was at work. But who or what was behind it…?
This is David Walliams' sixth novel.....he said, "Demon Dentist is my very first horror story, with an unspeakably evil villainess at its centre. I hope children of all ages will love the new book's combination of chills, action and of course comedy."
Demon Dentist Press Reviews
PRAISE FOR DAVID WALLIAMS:
A pleasure to read. A beguilingly funny, original and thought-provoking tale... hilarious Amanda Craig, The Times

I absolutely love David Walliams's books. In a few more years they will become classics. - Sue Townsend, author of Adrian Mole
A triumphant mix of wit and warmth - Telegraph Books of the Year
Another triumph for David Walliams. His books are a breath of wonderful fresh air - The Sun
If you loved this, you might like these...