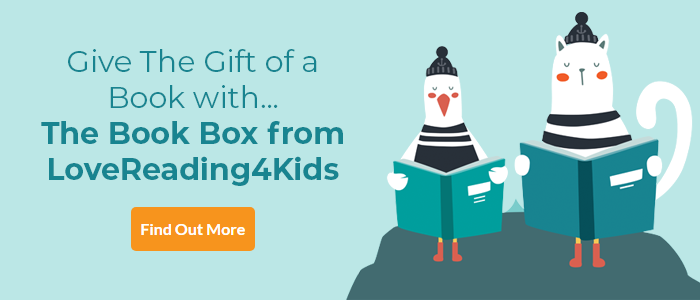 Extra Yarn Review
Award-winning Jon Klassen's illustrations perfectly capture the warm hearted message of this stunning picture book. When Annabelle finds a box of coloured yarns she starts knitting. In doing so, she transforms her cold, black and white world by giving it colour. First, it is a multi-coloured jumper for herself. When everyone admires it, Annabelle just keeps on knitting. Soon everyone and everything – people, animals and trees alike – have something multi-coloured to wear. When an evil ruler from over the water hears about Annabelle's knitting he is determined to get his hands on some for himself. But, even though he steals the box, he cannot make the magic work. Annabelle gets her never-ending yarn back and continues to make her world a better place. A modern fable with a great message.
Extra Yarn Synopsis
On a cold, dark day in a dull, grey town, little Annabelle discovers a box of brightly coloured yarn. She knits a cosy jumper to keep herself nice and toasty warm and finds, to her surprise, that she still has yarn left over. So she decides to knit her dog a jumper too but - hang on a second - she STILL has extra yarn! Annabelle knits and knits and, soon, she's blanketed the entire town in a rainbow of colour, knitting away the dreary iciness that grips it. Her prodigious status spreads far and wide. It doesn't take long for the evil Archduke to set his beady eyes upon Annabelle's magical box of yarn but, little does he know, you have to have a little bit of magic inside your heart for it to work...
This is the perfect marriage of a beautiful, timeless story and stunning illustrations from a dream duo, Mac Barnett and Jon Klassen. Jon Klassen was named a Caldedcott Honor Recipient for his illustrations for this book. Rising star Jon Klassen's debut picture book, I Want My Hat Back, was listed as one of the New York Times' Best Illustrated Books of 2011. You can keep your eyes peeled for a very familiar-looking bear in Extra Yarn!
Extra Yarn Press Reviews
... ideal for three and a half years upwards and its soothing narrative is good for bedtime. Likely to become a classroom favourite too. We Love This Book
extraordinary ... the perfect marriage of a beautiful, timeless story and stunning illustrations -- Julia Eccleshare Lovereading4kids.co.uk
Jon Klassen's illustrations carry the joke of this affirming fantasy effortlessly. -- Julia Eccleshare/Michelle Pauli The Guardian
Jon Klassen's illustrations add greatly to this story. His colourful knitting pattern pulls the story together as it features not only on clothes, but on buildings, cars and animals. He portrays Annabelle with the most wonderful expressions which reflect her strength of character. This delightful story will read aloud very well in class and be ideal for role play activities Reading Zone
I adored this book so much I read it twice from cover to cover without stopping. It's a sweet story but funny too, and I love the style of the writing and the ending The Book Bag
If you loved this, you might like these...