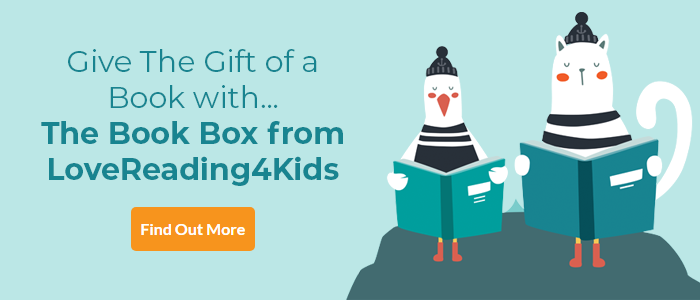 Buffalo Soldier Review
Authentic, grim, historical exploration of the concept of freedom and the lengths to which people will go to to to be free
Winner of the 2015 CILIP Carnegie Medal
What does freedom really mean? Tanya Landman pushes back against all kinds of prejudice in this action-packed, emotionally rich and vividly told story about one girl's struggle to find out. When Charley is freed from slavery at the end of the Civil War between the Yankees and the Confederates she imagines a new world of unlimited opportunities. Instead, she finds a life that is more dangerous than ever before. Her only way to survive is to disguise herself as a boy and join the army. But the army, like everywhere else, is riddled with prejudice and danger. It is only when Charley is sent to fight against the Apache Indians, another much discriminated against group, that she begins to learn what is could mean to be free.
For more books on this theme head over to our sister site, LoveReading4Schools topic list - The Slave Trade
Other Info
The Judges comment "We were particularly impressed with how Buffalo Soldier explored what it means to be truly free: the evolving idea of freedom is an essential part of this gripping, often traumatic book"
On winning the Carnegie Medal Tanya highlighted the need for children to be free to use their imaginations "I've watched teachers tied in straitjackets by the demands of the national curriculum and Ofsted, and students imprisoned in boxes that need to be ticked. At a time when China is looking for ways to teach their children to create and innovate, we seem to be heading in the opposite direction. Our system is in danger of squeezing every scrap of imagination out of our children."
The author explained how the benefits of children reading for pleasure were clear: "Someone who reads for pleasure is far less likely to be a bully or a bigot. They are far less likely to cause harm to others because they can imagine how it would feel. They are far less likely to collude with any kind of persecution. Instead, they are far more likely to do something about it."
On the benefits of public libraries, she said: "In a healthy, affluent society access to books should be freely available to everyone. So why on Earth are our libraries under threat? Is it because they [politicians] are arrogant? Stupid? Or is a population that is disengaged, uninterested and apathetic easier to manage and control?"
Buffalo Soldier Synopsis
What kind of a girl steals the clothes from a dead man's back and runs off to join the army? A desperate one. That's who. At the end of the American Civil War, Charley - a young African-American slave from the deep south - is ostensibly freed. But then her adopted mother is raped and lynched at the hands of a mob and Charley is left alone. In a terrifyingly lawless land, where the colour of a person's skin can bring violent death, Charley disguises herself as a man and joins the army. Soon she's being sent to the prairies to fight a whole new war against the savage Indians . Trapped in a world of injustice and inequality, it's only when Charley is posted to Apache territory that she begins to learn what it is to be truly free.
Tanya writes with great authority on this part of US history, her novel Apache was nominated for the 2008 Carnegie Medal.
Buffalo Soldier Press Reviews
Praise for Apache
"Apache is a magnificent account of life in a doomed tribe …a disturbing but exhilarating experience." The Independent


If you loved this, you might like these...