Bedtime Stories for Children
In this section we have brought together some of our favourite bedtime reads that we hope will become yours too.
This Month's Featured Bedtime Stories for Children Books

Baby and Toddler
3+ readers
5+ readers
October 2020 Book of the Month | A Julia Eccleshare Pick of the Month October 2020 | Award-winning Oliver Jeffers will capture the hearts and minds of children and adults alike with this story of a father and daughter making plans to build a world that will keep them safe in the future. Brimming with hope but not ignoring the possibilities that the world and what happens next in it will present challenges, What We'll Build is founded in the mundane (almost!) as the father and his daughter assemble building tools including a hammer, saw and drill – and a pig! What they go on to build including a place to store love, a hole to hide in, a wall to keep enemies out and a gate to let them, a tunnel to anywhere, a road to the stars and much more and the reasons why they may need them it is summed up in the briefest of texts and Jeffers magical, vividly coloured story- telling illustrations. Inspired by becoming a father, What We'll Build is a childhood classic that will be shared over and over again.

Baby and Toddler
3+ readers
October 2020 Debut of the Month | Full of a sense of tenderness but also possibilities, Songs for our Sons contains every wish you could have for a young boy growing up today, from 'Never change, fib or follow, just to try to fit in./Be proud, free and happy in your own, unique skill', to 'Keep a still place inside, that you can call home/ and know how to find it, wherever your roam.' The text is touching, heartfelt and always uplifting, while Ashling Lindsay's illustrations depict children playing in a range of settings, from green fields to desert cities and magic trees, bold colours and shifting perspectives making every turn of the page an adventure. Giving this and receiving it, both will be a real joy.

Baby and Toddler
3+ readers
From the inventive author-illustrator of the award-winning There's a Bear on My Chair comes this smart sequel, and boy has Ross Collins delivered again. It's a rollicking, rhyming, visually-pleasing treat in which it turns out that Bear isn't terribly keen on getting a taste of his own medicine (to begin with, at least). The cause of Bear's irritation is the presence of Mouse in his house (yes, the very same Mouse on whose chair Bear presumptuously sat in the first book). In Bear's outraged words, "That rodent can't live here, oh no! I'll tell him that he has to go." Of course, Mouse refuses to leave and proceeds to cause chaos in Bear's house, before a mob of partying mice turn up. But then - the twist! – when Bear realises "Hey! These mice are nice!" With wonderful interplay between text, illustration and design, this is excellent for reading aloud - the kind of book that will have toddlers urging for it to be read again, and again (and again) while completing the rhymes before adults have chance to read them.
Other Bedtime Stories for Children Books
Filter:
Baby and Toddler
3+ readers
5+ readers
7+ readers
9+ readers
11+ readers
13+ readers
YA readers
Bedtime is a special time and we all have our favourite books that we love to read over and over....but sometimes we need new recommendations, and that is where we come in!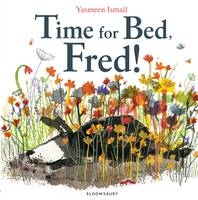 All bedtime routines are different. Some have a bath, others a warm drink but the best routines end with a cuddle and a good book.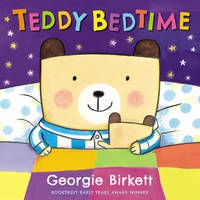 NEW INDIE AND SELF PUBLISHED BOOK REVIEW AND PROMOTION SERVICE LAUNCHED!
Read More
×