Bedtime Stories for Children
In this section we have brought together some of our favourite bedtime reads that we hope will become yours too.
This Month's Featured Bedtime Stories for Children Books

Baby and Toddler
3+ readers
A Julia Eccleshare Pick of the Month January 2021 | Who likes bath time? Certainly not Little Owl. He thinks bath time is boring. How can Mummy Owl persuade him that having a bath does not ever have to be dull? What about if she makes bath time include a trip to Bubble Mountain? And throws in some dangerous towelly-gators for good measure? Mummy Owl's ideas may be helpful for all those trying to make bath time more exciting – they certainly do the trick for Little Owl! A welcome addition to an excellent and reassuring series about everyday toddler experiences.

Baby and Toddler
3+ readers
Selected for The Book Box by LoveReading4Kids | There's huge fun to be had in this gloriously interactive book which is a spur to imaginative play as well as a great introduction to familiar colours and shapes. A singing button, a tickle button and many more. All young readers will be delighted by the invitation to press each one. Once they have done so many possibilities open up as they head off into whatever invention they choose to imagine. Sally Nicholls uses her word carefully and with pleasing simplicity and Beth Woollvin's illustrations add special details of their own.

Baby and Toddler
3+ readers
A Julia Eccleshare Pick of the Month January 2021 | A celebration of the wonder of reading! Mabel HATES books. She gets given loads of them but has no interest at all in reading them. But, one night, the books piled up in her room come alive. The stories jump out of their covers and off the pages so that they can show Mabel their story worlds. She is intrigued by a detective adventure, excited by the chance to board a spaceship and take a trip to the moon, delighted by the thought of accompanying a knight on his quest to seek castles and to duel with dragons. But, there is no way she can find out what happens next in these stories unless she begins the read the books! An entertaining celebration of why reading is such fun. We were lucky enough to ask Emma a few questions about her debut picture book..find out more!
Other Bedtime Stories for Children Books
Filter:
Baby and Toddler
3+ readers
5+ readers
7+ readers
9+ readers
11+ readers
13+ readers
YA readers
Indie Author Books
Bedtime is a special time and we all have our favourite books that we love to read over and over....but sometimes we need new recommendations, and that is where we come in!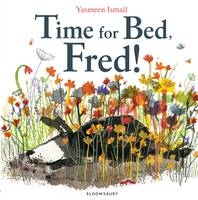 All bedtime routines are different. Some have a bath, others a warm drink but the best routines end with a cuddle and a good book.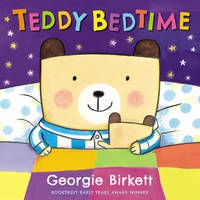 CHECK OUT OUR INDIE AND SELF PUBLISHED BOOK REVIEW AND PROMOTION SERVICE
Read More
×