Bedtime Stories for Children
In this section we have brought together some of our favourite bedtime reads that we hope will become yours too.
This Month's Featured Bedtime Stories for Children Books

Baby and Toddler
3+ readers
Bedtime – anytime – is better with Elmer and here's another gorgeous story starring this much-loved patchwork hero. Elmer is babysitting two little elephants and decides a good walk will tire them out. Everyone they meet suggests he tell them a bedtime story, and everyone has a different favourite to recommend. When he finally comes to settle the little elephants down for the night, which story will he choose? It doesn't matter, because all three are asleep before they get to the happy ever after! This is of course a perfect bedtime story – gentle, funny and full of warmth. David McKee's illustrations always dazzle, and here the jungle scenes are practically glow in the dark.

3+ readers
5+ readers
This punk rocker poodle is having a bad day and refusing everything including food, drinks brushing of teeth and washing. What happens when a young rebel decides that everything is just not right on this particular day? Absolutely everything that can be refused is refused, our hero wants to be left alone to do what they want without sharing, without eating, without rules. We all have days like this and can sympathise with our hero until, at last, tiredness sets in. There is nothing nicer when going to bed then a cuddle, a kiss and some warm milk to settle down for sleep. This is a gloriously anarchic look at a bad day for a toddler and would make good reading at the end of a difficult day. Presented as a poetic rap the rhyme and rhythm carry you through the difficult day for our grumpy youngster. Told with humour and warmth, full of colour this book will be a favourite for many young people.
Other Bedtime Stories for Children Books
Filter:
Baby and Toddler
3+ readers
5+ readers
7+ readers
9+ readers
11+ readers
13+ readers
YA readers
Indie Author Books
Bedtime is a special time and we all have our favourite books that we love to read over and over....but sometimes we need new recommendations, and that is where we come in!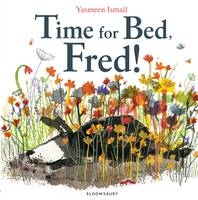 All bedtime routines are different. Some have a bath, others a warm drink but the best routines end with a cuddle and a good book.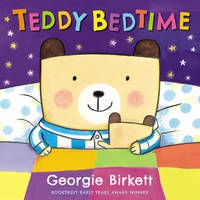 CHECK OUT OUR INDIE AND SELF PUBLISHED BOOK REVIEW AND PROMOTION SERVICE
Read More
×