Bedtime Stories for Children
In this section we have brought together some of our favourite bedtime reads that we hope will become yours too.
This Month's Featured Bedtime Stories for Children Books

3+ readers
5+ readers
Having suffered heatwaves and COVID anxiety, we can all empathise with the tired and grumpy Arlo who just cannot sleep. The hero of the Greenaway medal winner's new book speaks to us all, but particularly to over-tired and over excited small children who do not know how to let go of the day. Luckily for Arlo, and for children, Owl is to hand with some useful advice on how he manages to sleep when everyone is awake during the day. The logic of receiving advice from a nocturnal animal will really register with this audience. "Have a good stretch from your nose to your toes/ Do a little wriggle, let your eyes gently close/Relax your whole body, slow your breathing right down/ Imagine you're sinking into the soft ground". The gentle refrain that Owl teaches Arlo is the perfect antidote for us all- a little bit of mindfulness that would also be a lovely calm down routine in the classroom! Not only are the illustrations a visual feast, with a stunning colour palette marking the transitions between night and day, but Arlo and Owl are beautifully characterised. Another trademark from this hugely talented author is the warm humour. Arlo is so excited by his long and restful sleep that he must tell Owl- and wakes him up! The song is reciprocated with success and their joint celebrations at dusk wake the rest of the neighbourhood and a duet is required to restore calm. The repeated refrain will be one that is copied in homes and classrooms everywhere. Useful for mindfulness and as an introduction to Night and Day topics, this stunning book is a real triumph of beautiful words and images working in absolute harmony.
Other Bedtime Stories for Children Books
Filter:
Baby and Toddler
3+ readers
5+ readers
7+ readers
9+ readers
11+ readers
13+ readers
YA readers
Bedtime is a special time and we all have our favourite books that we love to read over and over....but sometimes we need new recommendations, and that is where we come in!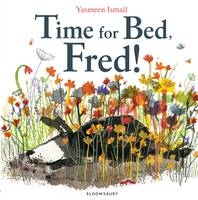 All bedtime routines are different. Some have a bath, others a warm drink but the best routines end with a cuddle and a good book.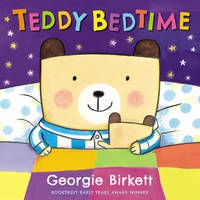 NEW INDIE AND SELF PUBLISHED BOOK REVIEW AND PROMOTION SERVICE LAUNCHED!
Read More
×