Indie Books We Love
Not all great books come through big publishers. Check out some of our favourite indie books on the market.
This Month's Featured Books
Last Month's Featured Books

7+ readers
Puff is a "caring, noble" grey squirrel whose propensity for distraction is seemingly hampering his future potential to represent the Grey Clan in the Tournament of Oaks, a contest that determines which clan will rule the park for the coming seasons. Indeed, according to Puff's mentor, Sir Pattercloud, Puff will never become a Knight Captain unless he learns "how to determine what is most important". Puff gets his chance to prove his worth when Pattercloud vanishes right before he's due to represent Clan Grey in the tournament and do battle with wily Scratchclaw of Clan Black. While the tale is tightly-told and crisply atmospheric, its messages are driven home a little too hard, too often. Having said that, it's a good read for 8+ year-olds who like animal-centred fantastical adventures (think Brian Jacques for younger readers), but struggle to finish a whole novel. Perhaps also one to recommend for time-pressed, fantasy-fan adults to read with or to kids. Joanne Owen

YA readers
Suspenseful YA spy thriller that throngs with gaming, guts and deadly risks. Teenager Jack is up to his neck in trouble. His brother is about to be imprisoned for a crime Jack plotted and, on top of that, a secret agency is using this intelligence to force him to join them. Jack's mission? To infiltrate the manufacturer of a hot new game to discover what's really going on there. Caught between more than a few rocks and hard places, Jack is forced to make a near impossible decision. While the premise is strong and the story packed with action, the tendency to over-wordiness and repetitive descriptions slow down the plot in places. Having said that, there's enough pace-turning peril to recommend it to fans of Alex Rider and Young Bond. Joanne Owen

YA readers
The Devil's Apprentice is a YA fantasy novel written from the viewpoint of a 13-year-old boy who finds himself in hell – literally. It's an adventure story with a twisty mystery to solve, with some innocent early-teen romance and historical references as well. It's the first book in The Great Devil War series. The book is very well written and well translated from Danish, with plenty of dark humour. It features impressive world building through vivid imagery, and I enjoyed visualising the author's clever concept of Hell and its occupants. The Devil's Apprentice reminded me of the Harry Potter series, as the plot is complex enough to satisfy teenagers and adults (of all ages), yet simple enough to entertain pre-teens. It covers some moralistic themes, including good versus evil, knowing right from wrong and that even the most angelic people can have a dark side, so its suitability will depend on a child's maturity. As expected, the book focuses mainly on death, with a mention of suicide and punishment/redemption in the afterlife. Some adults may disagree with certain concepts, but the book would provide a good starting point for discussions. I'm not surprised The Devil's Apprentice is a popular series in Denmark and I can see it potentially doing well in the UK too. I found it highly compelling and raced through it. As soon as I finished, I eagerly looked forward to the next one, which is always a sign of an enjoyable read. Victoria Goldman
The Month Before's Featured Books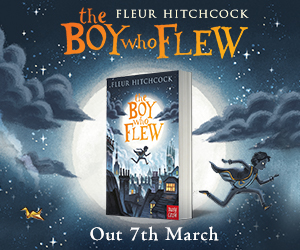 NEW INDIE AND SELF PUBLISHED BOOK REVIEW AND PROMOTION SERVICE LAUNCHED!
Read More
×