A thoroughly modern Miffy!

Dick Bruna first drew sketches of a little bunny to entertain his young son whilst on a rainy seaside holiday in Holland. Each night he made up stories about the bunny and Miffy was born.
Originally published in the UK in the '60s, the books were transposed from Bruna's native Dutch into English rhyme - no easy task! Plus the language, as happens over time, becomes a little out-dated so the poems have been refreshed to appeal to today's toddlers and pre-schoolers. Tony Mitton has clearly loved the challenge and says "Throughout my career as a writer of poetry and verse for children I've sought to combine the language of natural speech with precise rhymes, aural texture, good scansion and metre. So to tackle such internationally known works as the Miffy books - with a brief of staying as faithful as possible to the Dutch originals - struck me as a challenge well worth taking up. I was flattered and honoured to be asked.....My own children loved Dick Bruna's books; I hope my new texts help today's young children to enjoy them too."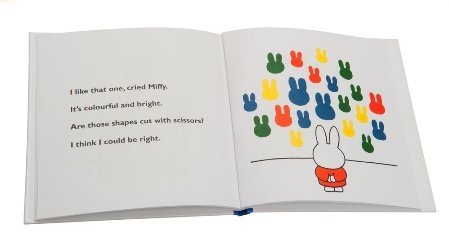 Over 85 million copies of the iconic Miffy books have been sold worldwide!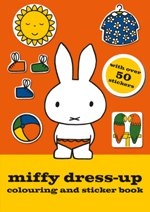 Alongside the classic hardbacks Simon & Schuster will also be publishing a range of new activity books, sticker books and paperback stories.


Watch celebrity Miffy fans reading from the new books..

www.miffy.com contains games, songs, colouring activities, screen savers, background on Dick Bruna and all characters, plus information on the Miffy events around the world.