Reading Scheme
Are you a fan of Reading Scheme books? Check out all of our Reading Scheme book selections, read reviews, download extracts and you can order the book too!
This Month's Featured Reading Scheme Books

3+ readers
5+ readers
Independent Reading Red 2 | Developed with and endorsed by literacy experts from the UCL Institute of Education, Reading Champions are high quality, visually attractive and engaging supplementary reading resources. They are uniquely designed specifically to support independent reading alongside guided reading in the classroom. With clear exterior labelling linked to Book Bands, children can be confident that the carefully levelled text will be accessible to them. Developing readers need to build their reading confidence and stamina by extended practise within levels to embed and secure their skills while experiencing an enjoyable reading opportunity. There are at least six books in each level to offer choice and variety and they are ideal for reading practice at home. Parents and carers will feel supported by the extremely helpful guidance notes in each book on how to share and discuss the book with their child and by the opportunities to extend their learning with some enjoyable activities linked to the subject matter. Most importantly of all these original stories are lively and relevant to children's lives. They feature a broad range of genres and contemporary topics and both the quality text and the vibrant illustrations reflect genuine diversity, so that every child can identify with characters and settings.

9+ readers
Reading Planet - Under a Parrot Sky - Level 6: Fiction (Jupiter) | Under a Parrot Sky is included in the Rising Stars Reading Planet reading scheme at the Blue A level. Keen wildlife photographer, Lily, is disappointed when instead of heading to South Africa for a holiday, her parents take her on a work trip to Norway. Unhappy that she'll be unable to photograph the abundant and colourful animals of South Africa, Lily reluctantly attempts to join in with the life of her Norwegian hosts. This does not go well, and Lily finds herself isolated in an unfamiliar and unwelcoming new world. Eventually, she discovers that the wilderness of Norway is home to a host of magnificent creatures and so she sets-off to explore its wonders on her own. Disaster strikes when Lily falls into a deep snow drift, far from her hosts' home and without anyone knowing her whereabouts. Under a Parrot Sky is a story about difference and learning to get along with people from unfamiliar backgrounds. It takes the reader on a journey to the Arctic Circle, introducing them to the natural wonders of this wilderness environment, including the Northern Lights. In keeping with the rest of the books in this series, Under a Parrot Sky includes a set of comprehension questions for readers to complete after reading. There is also an author's note outlining the inspiration for the story and prompts to encourage readers to further research the Northern Lights and other aspects of the story. A most enjoyable addition to the Reading Planet reading scheme.
Other Reading Scheme Books
Filter:
Baby and Toddler
3+ readers
5+ readers
7+ readers
9+ readers
11+ readers
13+ readers
YA readers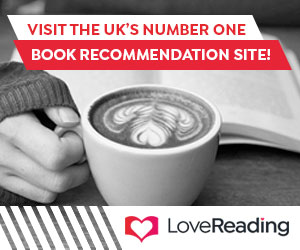 NEW INDIE AND SELF PUBLISHED BOOK REVIEW AND PROMOTION SERVICE LAUNCHED!
Read More
×