Joe Todd-Stanton - Illustrator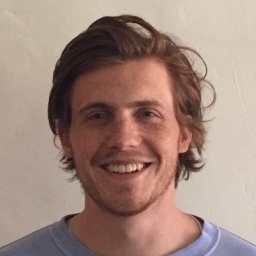 About the Illustrator
Joe Todd-Stanton grew up in Brighton and received a first-class degree in Illustration from UWE Bristol. He is the author and illustrator of The Secret of Black Rock (Flying Eye Books), which won the Waterstones Children's Book Prize 2018 (illustrated category) and was longlisted for the 2018 CILIP Kate Greenaway Medal.
Photo credit Angelica Rose
Featured books by Joe Todd-Stanton

7+ readers
9+ readers
11+ readers
May 2019 Non-Fiction Book of the Month | A Julia Eccleshare Pick of the Month May 2019 | Enduringly fascinating and inspiring, the story of Edmund Hillary and Tenzing Norgay's ascent of Everest is always worth re-visiting. This strong narrative biography matched with atmospheric illustrations brings the two men to life from their childhoods in New Zealand and Nepal respectively to their amazing feat of climbing the world's highest mountain. Alexandra Stewart and Joe Todd-Stanton capture something about the personalities of the two and the reasons that they felt the need to take on this great challenge. Most successfully, in words and pictures they describe the extraordinary landscape of Everest and the surrounding mountains and in particular the enormous dangers and the unique magic of mountaineering - especially when you take on the challenge of the highest mountain in the world.

7+ readers
Greta Zargo is an unusual 11-year-old. An orphan she's lived on her own since the age of 8 thanks to an unfortunate but legally-binding error on her parents' otherwise carefully thought-out will. A junior reporter on the local paper, Greta is determined her summer scoop will be solving the mystery surrounding a series of cake thefts. Meanwhile, in outer space a huge space-going robot is heading towards Earth to take over our planet. The two stories zing along in parallel before coming together beautifully at the book's climax, and thanks to another typo on a key document. The comical characters and situations will thoroughly entertain young readers while the author's delight in words ad language adds another dimension. Readers who enjoy Greta's adventure should look out for books by Andy Stanton and Philip Ardagh, who employ similarly knowing narrative voices, and will also enjoy Norton Juster's classic The Phantom Tollbooth.
Other books by Joe Todd-Stanton

When Kai grows tired of her bookish mum not being adventurous enough for a Brownstone, she decides to seek out the mischievous and rebellious Monkey King - who she's always been told to stay away from. Will he bring her the adventure she craves, or will he cause her more trouble than he's worth? Read the latest story from the mythical Brownstone's family vault where we venture to China and learn about the story of the Monkey King, meet magical gods, taste powerful peaches and see that maybe our heroes aren't always what they're cracked up to be. Winner of the 2018 Waterstones Children's Book Prize, longlisted for the CILIP Kate Greenaway Medal, and most recently nominated for an Eisner for Arthur and the Golden Rope, Joe Todd-Stanton is a master at storytelling and illustration, and this time he takes his history loving adventurer deep into Chinese mythology.

This inspirational journal has beautifully designed pages to fill with your drawings, observations, poetry or anything else you like. There are facts, star charts and pictures of constellations to help you identify stars, and links to websites to find out more. With beautiful illustrations, this is a journal for stargazers of all ages to treasure.
Illustrator Info
Facebook Updates
If this is your illustrator page then you can share your Facebook updates with your readers right here on LoveReading4Kids
Find out more
CHECK OUT OUR INDIE AND SELF PUBLISHED BOOK REVIEW AND PROMOTION SERVICE
Read More
×