Sharon Davey - Illustrator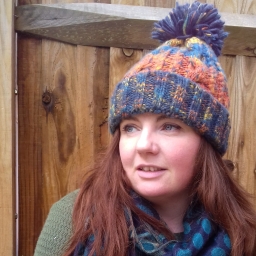 About the Illustrator
Sharon Davey has worked on storytelling in a range of forms, as a children's illustrator with a past in Theatre Design.
Her work was selected for the Society of Children's Book Writers and Illustrators #PicturesAtPlay exhibition 2019-
2020.
Featured books by Sharon Davey

Baby and Toddler
3+ readers
A Julia Eccleshare Pick of the Month February 2020 | February 2020 Debut of the Month | A celebration of the wonder of reading! Mabel HATES books. She gets given loads of them but has no interest at all in reading them. But, one night, the books piled up in her room come alive. The stories jump out of their covers and off the pages so that they can show Mabel their story worlds. She is intrigued by a detective adventure, excited by the chance to board a spaceship and take a trip to the moon, delighted by the thought of accompanying a knight on his quest to seek castles and to duel with dragons. But, there is no way she can find out what happens next in these stories unless she begins the read the books! An entertaining celebration of why reading is such fun. We were lucky enough to ask Emma a few questions about her debut picture book..find out more!

5+ readers
7+ readers
Book Band: Turquoise Ideal for ages 6+ | This new series from Bloomsbury Education is geared at turning children into independent readers. Not only will the books give youngsters a boost into solo reading, they'll also make it easier and more enjoyable for the adults helping children as they come with useful tips and notes. The books are short and divided into chapters thereby breaking the story into manageable chunks. The adventures are lively and fast-moving though told via short sentences and carefully chosen vocabulary: some words are highlighted in the Tips for Grown Ups section on the inside cover, so that children can learn them and their meanings. Full colour illustrations amplify the action and make the books really attractive to look at too. Written by favourite authors, these are well worth collecting and are just the thing for children ready for reading.
Other books by Sharon Davey

Two intrepid girls go from ladies-in-waiting to knights-in-action when they rip up the rule book and go searching for adventure! Wondermere is the luckiest kingdom in the land, all thanks to the dragons that nest on top of the castle. Nobody wants them to fly away, so everyone has to FOLLOW THE RULES and make sure everything STAYS THE SAME to keep the dragons HAPPY. Princess Grace HATES the rules. They stop her doing everything she loves, like PLAYING TROLL-O and WEARING TROUSERS and training to be a BRAVE KNIGHT. Why do boys get all the FUN! Determined to prove that the rules are a LOAD OF OLD SWAMP ROT, Grace and her sister Princess Portia secretly enter the year's BIGGEST TROLL-O TOURNAMENT. A couple of rule-breakers couldn't possibly disturb the dragons ... could they? Cheeky, charming and laugh-out-loud funny, the debut young fiction series from bestselling picture book author Michelle Robinson is chock-full of chuckles (and grumpy unicorns). Perfect for fans of Cressida Cowell, Pamela Butchart and Emer Stamp.
Facebook Updates
If this is your illustrator page then you can share your Facebook updates with your readers right here on LoveReading4Kids
Find out more
NEW INDIE AND SELF PUBLISHED BOOK REVIEW AND PROMOTION SERVICE LAUNCHED!
Read More
×