Well, what a weekend for Emma Raducanu, British tennis and British sport as she became Britain's first women's singles major title winner for 44 years. Her win at the 2021 US Open takes her to Britain's number 1 and new global sporting superstar. All at the tender age of 18!
She has burst on the British and global sporting scene this year, enjoying a meteoric rise into the public's consciousness in a way few people have ever done before. Although those in the know have been talking about Emma Raducanu as an exciting prospect within British tennis for the last decade. In fact her winning ways began at the age of 6 at Bromley Tennis Centre when she won the Under 8s Girls Championships. Before her success this weekend, she was ranked 150th in the world and this was only her second grand slam. So wow, what an incredible achievement.
And let's not forget that when she received the wild card to appear at Wimbledon earlier in the year, she was ranked 338th at the time, but then beat three of the world's best players to get to the last 16, making her an overnight star.
She's only just left school with a string of impressive A-Level grades and is inspiring the next generation to pick up a racquet. Her skill, dedication, maturity and poise is a joy to behold and what an incredible inspiration she is to us all.
2021 has also seen Raducanu become a passionate Ambassador for LTA Youth – supporting the LTA's new and innovative junior programme aimed at kids aged 4-18, created to help more children enjoy the benefits of playing and staying in tennis, whatever their age, gender, ability, disability or background.
As a celebration of Emma's successes, we have decided to create a mini collection of books to further inspire our kids to take part in sport.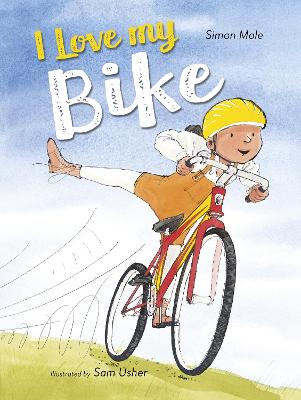 Well we all love our bikes. Don't we? This charming picture book tells the story of why this is. From the first push down on the pedal to the independence of making your own journey. I Love My Bike tells the touching story, in verse, of a dad teaching his daughter to ride her bike. Sam Usher's illustrations capture the exhilaration and occasional panic of self-propelled speed and the rhythm of the writing echoes the rotation of the pedals and the whirring of the wheels, make this poetry picture book perfect for reading aloud.
3+ 5+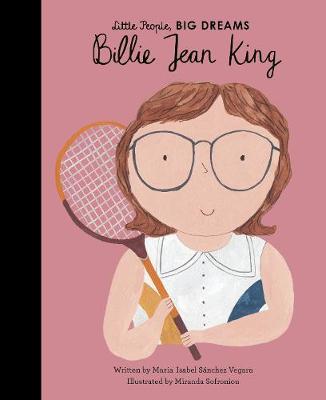 "She's the real deal" said Billie Jean King of Emma Raducana, ahead of her historic US Open win. Billie herself began playing tennis at the age of 11 and went on to become one of the most successful sportswomen winning 39 Grand Slam titles and countless other cups and awards. She has also been a great ambassador for women's tennis and a campaigner for gender equality within sport. Part of the Little People BIG DREAMS series that explores the early life of prominent, key figures in our history.
5+ 7+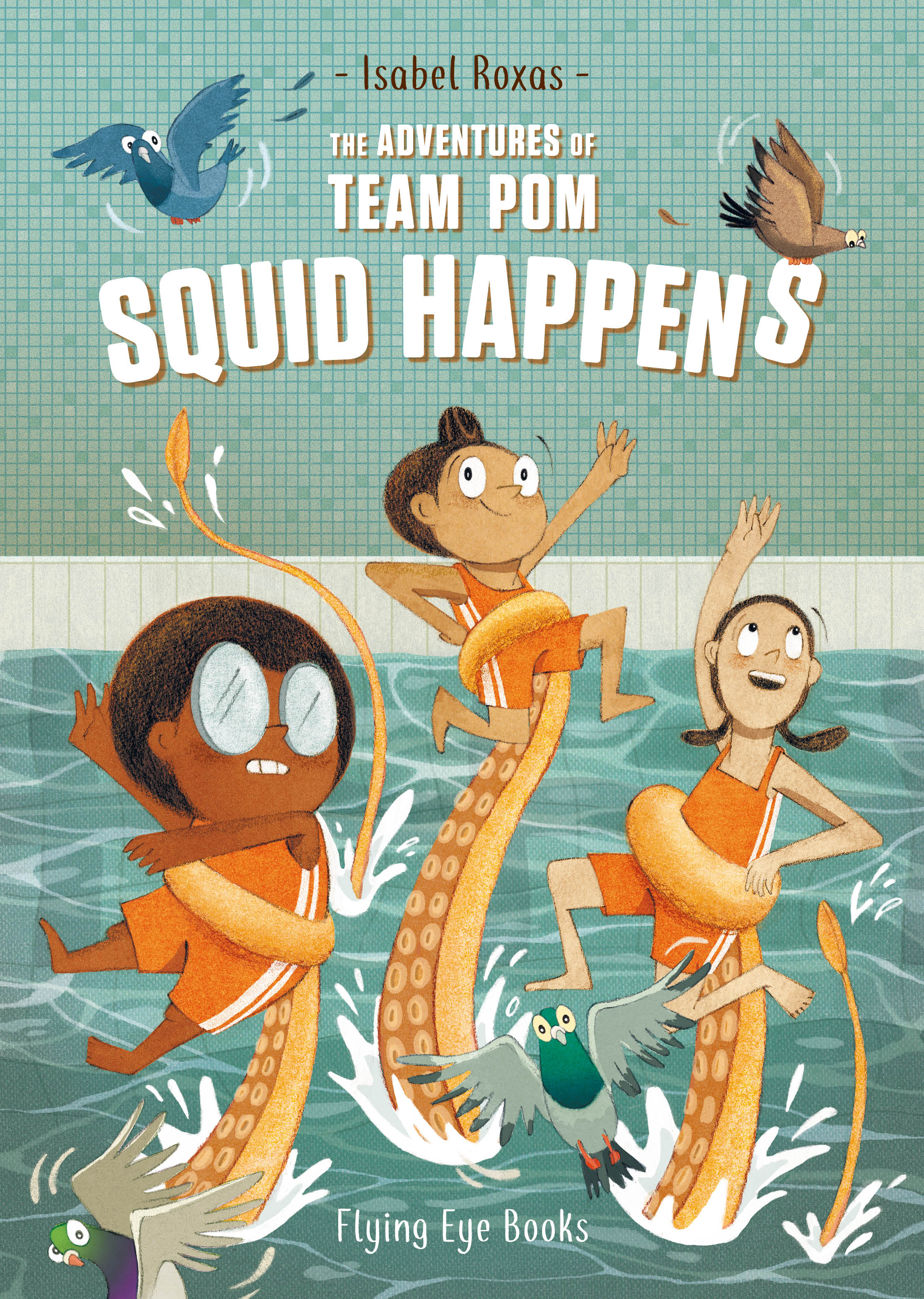 The discipline and artistry of synchronised swimming is awe-inspiring. Kids impressed by the breathtaking routines of the Olympics this year will enjoy The Adventures of Team Pom: Squid Happens by Isabel Roxas - the first in a graphic novel series exploring friendship, teamwork and the fun of sharing sport . There are lots of jokes and brilliant illustrations making it a perfect choice for kids who need some encouragement to read.
7+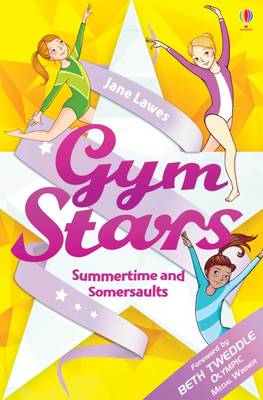 Olympic medallist Beth Tweddle's endorsement of the Gym Stars series will draw readers to this story of Tara, a talented young gymnast whose dreams seem to have come true when she joins a new gym club. Beth says "Like Tara in Gym Stars I dreamed of becoming a world-class gymnast and joined my local gym club. Tara's story reminds me of my early days of training and the thrill of entering my first big competition. I hope you enjoy reading about Tara as much as I have and if you want to become a gym star too – go for it! With focus, talent and dedication your dreams really can come true…"
7+ 9+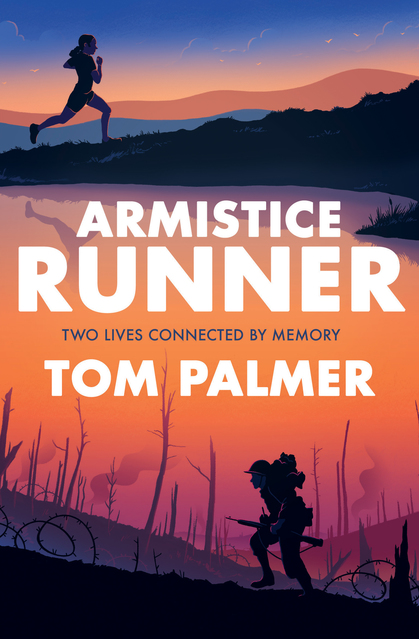 In Armistice Runner Tom Palmer creates a fictionalised story of Lily, a keen fell-runner, with a story steeped in the true history of the sport and in particular one record-breaking runner, Ernest Dalzell from Keswick, Cumbria. Through reading her grandfather's diaries Lily learns about Ernest's passion for fell running and also his experience on the front line during the Great War.
7+ 9+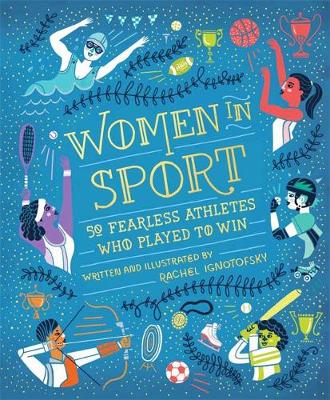 The achievements of fifty notable sportswomen are celebrated in Women in Sport by Rachel Ignotofsky, an American author who uses her work to spread a positive message to girls and women to follow thier passions and dreams. The book includes both well-known figures including Serena Williams and Clare Balding but also lesser known such as figure-skater Madge Syers and basketball player, Toni Stone. All fearless athletes who played to win!
7+ 9+ 11+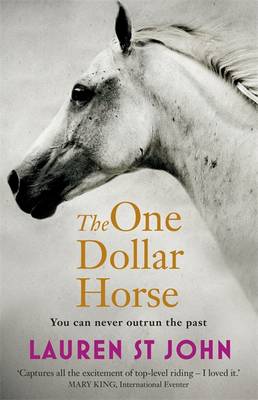 Fifteen year old Casey Blue volunteers at a local riding school, but her dream is to win the world's greatest Three Day Event: the Badminton Horse Trials. The One Dollar Horse trilogy by Lauren St John is gripping reading for horse-mad kids - as one of our Kids Review Panel said - 'This book was amazing and I couldn't put it down. I loved it so much I can't wait to read the second one!'
9+ 11+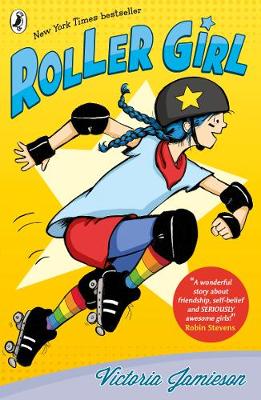 Like all the best sporting tales, Victoria Jamieson's award-winning graphic novel, Roller Girl is as much about resilience and perseverance as about sport, in this case roller derby. A team contact sport played mainly in the US, it is growing in popularity in the UK and no wonder - it looks great fun! Follow Astrid as she battles to become a tough, independent roller girl.
9+ 11+
Eve Ainsworth explores the fascinating and inspiring true story of a trailblazing female football team formed by workers in a WWI munitions factory in Kicking Off. The Dick, Kerr Ladies F.C., founded in Preston Lancashire, was one of the earliest known women's association football teams in England. The women had joined the company in 1914 to help manufacture ammunition for the war - and made sporting history with their football success, set against the backdrop of the Suffragette movement and enormous social change.
11+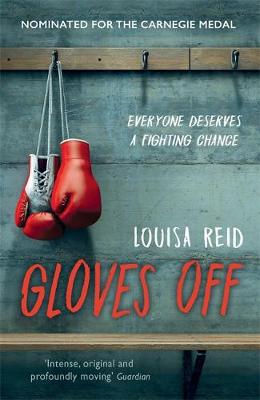 Gloves Off by Louisa Reid is a stunning verse novel that, quite literally, pulls no punches in depicting one girl's transformative journey from victim to victor. Sixteen year old Lily is encouraged by her father to take up boxing (his old hobby) after being badly bullied in school for being overweight. Through boxing Lily gains fitness but also confidence, a support network of friends and a feeling of belonging.
13+ YA
Featured Image: Getty Images