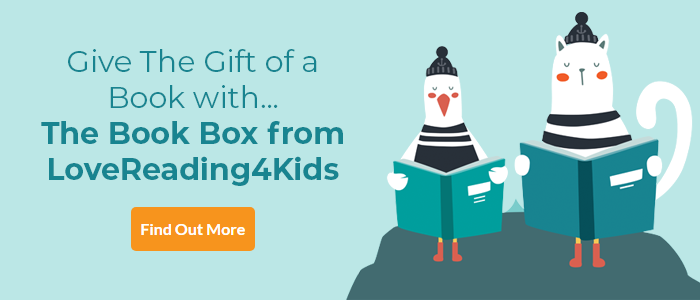 LoveReading View on Roller Girl
In a nutshell: friendship, growing up and superheroes on skates!
Roller derby, a contact sport played by teams, isn't very well known in the UK but boy, it looks great fun in Victoria Jamieson's graphic novel. A rough-and-tumble sport, unusually it is mostly played by girls; Astrid is hooked first game she sees, and signs up to train at summer camp. Her best friend, who prefers ballet, can't understand this new passion and the two grow apart. In her efforts to become a real roller girl like her hero Rainbow Bite, Astrid gets knocked down countless times, but she always gets up again. She makes a new friend, and over the course of this roller skating summer discovers lots about independence and working out who you are. This is as much about friendship as roller skating, and both are depicted brilliantly in Jamieson's bright, action-packed cartoon strips. Terrific! ~ Andrea Reece
Roller Girl Synopsis
Astrid has always done everything with her best friend Nicole. So when Astrid falls in love with roller derby and signs up for a summer camp, she's sure Nicole will be right by her side - until Nicole signs up for ballet camp instead, with Astrid's biggest rival. So begins the hardest summer of Astrid's life, as she struggles to stay on her skates, to learn who she is without Nicole ...and to find out what it takes to be a strong, tough, awesome roller girl.
To download 'The Making of Roller Girl' booklet, go to www.victoriajamieson.com
Roller Girl Press Reviews
This spiky, winning graphic novel captures the bittersweetness of finding a new passion and saying goodbye to your former, more uncertain self New York Times
A wonderful story about friendship, self-belief and SERIOUSLY awesome girls! -- Robin Stevens, bestselling author of Murder Most Unladylike
A note-perfect middle-grade story of friendships lost and rebuilt, wrapped up in lively graphic novel form. Astrid is a peach of a hero, a likeable misfit desperate to be a great skater like her idol. Her discovery that it's not as easy as it looks will resonate with anyone who's ever dreamed of glory and fallen flat on their face her response to disappointment will lift the heart -- Susie Day, author of Pea's Book of Best Friends
Roller Girl's message of self-discovery, friendship, and perseverance will roll its way right into your heart -- Raina Telgemeier, bestselling author of Sisters Full of charm
Don't let this one roll past Kirkus Readers
will stand up and cheer Publishers Weekly
If you loved this, you might like these...