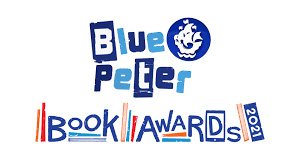 Diana Gerald, BookTrust CEO says: "BookTrust is delighted to be involved in the Blue Peter Book Awards and what a fantastic shortlist we have this year. These books are helping children to be inspired, creative and encourage different ways of thinking and discovering stories and we can't wait to find out who will be crowned the winners of Best Story and Best Book with Facts."
Discovering what makes a rainbow shine and what a day in the life of a hiccup is like, exploring what it means to be different, standing up for what you believe in, laugh out loud humour, learning astonishing facts about the evolution of Homo sapiens in Africa and the ancient civilisations of the world, and a kaleidoscopic selection of inventors from all over the world: the 2021 Blue Peter Book Awards shortlist has all of this and more.
The shortlisted titles for the Best Story;
A Kind of Spark by Ellie McNicoll
Life of Riley: Beginner's Luck by Simon James Green
Anisha, Accidental Detective: School's Cancelled by Serena Patel
And the shortlisted titles for Best Book with Facts;
The Humans by Jonny Marx
A Day in the Life of a Poo, a Gnu and You by Mike Barfield
Inventors by Professor Robert Winston
The titles were chosen by the judges, which this year are:
Ellen Evans - Editor, Blue Peter (non-voting chair)
Angela Young - Producer, Blue Peter
Esther Jackson-Burton - Assistant Script Editor at BBC Children's
Emily Drabble - Head of Children's Books and Prizes at BookTrust
Caroline Hill-Trevor - Head of Book Purchasing at BookTrust
Scott Evans - Primary school teacher and reading lead in South Wales
Simon Hudd - Primary school teacher and reading lead in London
Soraya Berry - Secondary School Learning Resource Manager in London
Jasmine Richards - Founder of Storymix
Blue Peter Editor Ellen Evans said: "It's so exciting to read these books shortlisted for the 2021 Blue Peter Book Awards. Blue Peter inspires the next generation of climate champions, scientists, artists, chefs, explorers, athletes and performers and so much more. It is fitting that this year's fiction titles are all, in different ways, about kids finding their voice, while our books with facts encourage kids to find out about the world and fulfil their potential, just like Blue Peter has for more than 60 years. On Blue Peter it's kids' opinions and ideas that matter most to us, so now it's over to our young judges in schools to decide on the two winning titles. I am looking forward to March 2021 and discovering who they think are the deserving winners."
The winners will be chosen by more than 200 young Blue Peter viewers drawn from 12 schools across the UK, who will pick the winners of the Blue Peter Book of the Year 2021 in each of the two categories: Best Story and Best Book with Facts.
The winning books will be announced on World Book Day during Blue Peter on Thursday 4 March 2021, with the winning authors and illustrators also appearing on the special awards episode of the show. The Blue Peter Awards are managed by BookTrust, the UK's largest children's reading charity.
You can keep up to date with the Awards @Booktrust and at www.booktrust.org.uk/blue-peter-book-awards