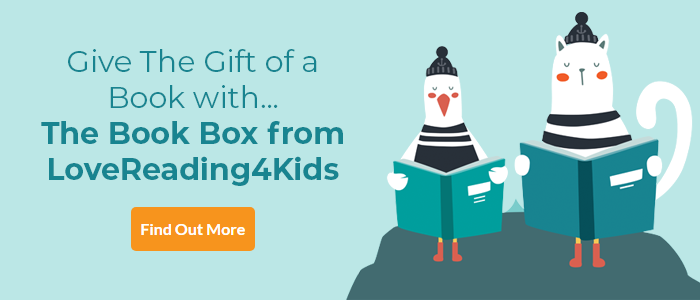 Wolf Brother Review
One of THE top children's books of the last decade is none other than WOLF BROTHER, which is the first in a brilliant series called The Chronicles of Ancient Darkness. Perfect for a new generation of children to enjoy this edition is a gorgeous 10th anniversary edition which is not to be missed. Rich in detail which brings the past to life and makes the forest background vivid to all readers, Wolf Brother tells how orphaned Torak must set out on a terrible mission. Tricked, trapped and betrayed at almost every turn, it's a lonely quest but Torak finds comfort in the support of a wolf cub. Relying on their quick wits, the two journey through danger until Torak must make the final sacrifice.
Books in The Chronicles of Ancient Darkness Series:
Other Info
The Chronicles of Ancient Darkness

We've got some great stuff related to this book in our KidsZone.
Head over there and check it out now.
Wolf Brother Synopsis
Thousands of years ago the land is one dark forest. Its people are hunter-gatherers. They know every tree and herb and they know how to survive in a time of enchantment and powerful magic. Until an ambitious and malevolent force conjures a demon: a demon so evil that it can be contained only in the body of a ferocious bear that will slay everything it sees, a demon determined to destroy the world.
Only one boy can stop it - 12 year old Torak, who has seen his father murdered by the bear. With his dying breath, Torak's father tells his son of the burden that is his. He must lead the bear to the mountain of the World Spirit and beg that spirit's help to overcome it. Torak is an unwilling hero. He is scared and trusts no one. His only companion is a wolf cub only three moons old, whom he seems to understand better than any human. Theirs is a terrifying quest in a world of wolves, tree spirits and Hidden People, a world in which trusting a friend means risking your life.
Launched at the height of the Harry Potter phenomenon, the Chronicles of Ancient Darkness is the ultimate magical adventure.
This edition contains brand new interviews with Michelle Paver. Audio edition also available, read by Ian McKellen.
Wolf Brother Press Reviews
'Wolf Brother...is the kind of story you dream of reading and all too rarely find...The descriptions of an ancient world...are wonderful. The vivid prose leaps off the page.' - Amanda Craig, The Times
'Deeply Atmospheric...breathtakingly expansive, classically formed adventure story.' - The Bookseller Buyer's Guide Highlights
'a remarkable novel, but in many ways the story behind it is even more phantasmagoric.' - Catherine O'Brien, The Times
'Well researched and beautifully written... a winner with boys and girls alike' - Wendy Cooling, Child Education Magazine
'a gripping tale that rings true to our understanding of that distant time.' - Julian Richards, BBC History Magazine
If you loved this, you might like these...