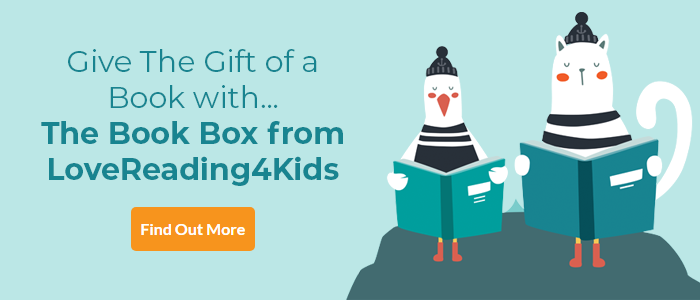 The Sleeper and the Spindle Review
Winner of the CILIP Kate Greenaway Medal 2016
Award-winning Neil Gaiman shows all his story telling skills in this gripping fusion of familiar fairy tales told in a dark-hearted version with some original characters. Especially a bold-hearted queen. Not far from where the queen lives, a princess is under the spell of an enchantress who has put a whole country to sleep. Despite it being the eve of her wedding day, the bold queen decides to take action. Slipping into her mail shirt she arms herself with her sword and sets off out of the palace accompanied by the three dwarves who will lead her through the tunnels…The dark magic, great courage and spell-binding imagination that power this story is perfectly realised in Chris Riddell's awesome illustrations.
The Sleeper and the Spindle Synopsis
A thrillingly reimagined fairy tale from the truly magical combination of author Neil Gaiman and illustrator Chris Riddell - weaving together a sort-of Snow White and an almost Sleeping Beauty with a thread of dark magic, which will hold readers spellbound from start to finish.
On the eve of her wedding, a young queen sets out to rescue a princess from an enchantment. She casts aside her fine wedding clothes, takes her chain mail and her sword and follows her brave dwarf retainers into the tunnels under the mountain towards the sleeping kingdom. This queen will decide her own future - and the princess who needs rescuing is not quite what she seems.
Twisting together the familiar and the new, this perfectly delicious, captivating and darkly funny tale shows its creators at the peak of their talents. Lavishly produced, packed with glorious Chris Riddell illustrations enhanced with metallic ink, this is a spectacular and magical gift.
The Good Book Guide Review
Inspired by Sleeping Beauty and Snow White, this is a fairy tale for the modern age. A queen sets out to rescue a princess from an evil enchantment. However, everything is not as it seems, and happy endings no longer require a prince. This imaginative and unusual story is accompanied by beautiful black, white and gold illustrations, in a book that will be treasured. (Ages 9–11)
The Sleeper and the Spindle Press Reviews
Spellbindingly illustrated -- Gaby Wood Saturday Telegraph
Suffused with joy and melancholy and underpinned by the knowledge of where it comes from and where it wants to go... It is absolutely a retelling for our age, but also for ages still to come -- Lucy Mangan The Guardian
Magical, sumptuous, transporting The Big Issue
Unforgettable, unpredictable and utterly enchanting for anyone between the ages of seven and seventy -- Amanda Craig The New Statesman
Will hold the reader spellbound from start to finish The Guardian
If you loved this, you might like these...