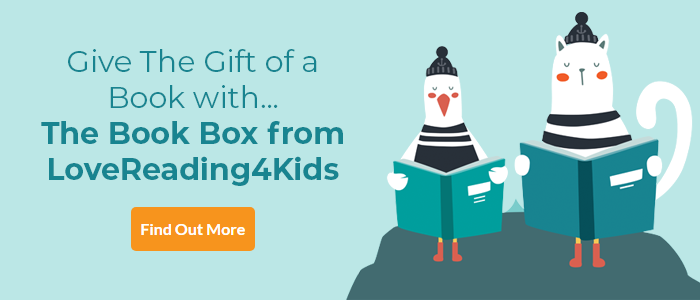 LoveReading View on Anyone but Ivy Pocket
One of our Books of the Year 2015 - April 2015 Debut of the Month Meet Ivy Pocket, junior lady's maid, and one of the most delightful fictional creations readers are ever likely to encounter. Sacked by her employer after she has – with the best possible intentions - plunged her mistress's head into a bowl of punch at a dinner party, Ivy is stranded in Paris. It seems a stroke of luck therefore when she's commissioned to take a precious jewel to England, but there's something not right about the Clock Diamond, and Ivy is soon plunged into danger of a strange, supernatural kind. The adventure that follows is intriguing and full of scary moments, but it's Ivy who makes the book really special. Ivy takes plain-speaking to extremes; presents her ridiculous invented self-histories with a bravado that never fails to impress the reader, if not the listener; and has an inexhaustible repertoire of bizarre practical remedies! An original and entertaining story with a truly irresistible heroine. ~ Andrea Reece
Anyone but Ivy Pocket Synopsis
Ivy Pocket is a twelve-year-old maid of no importance, with a very lofty opinion of herself. Dumped in Paris by the Countess Carbunkle, who would rather run away to South America than continue in Ivy's companionship, our young heroine (of sorts) finds herself with no money and no home to go to ...until she is summoned to the bedside of the dying Duchess of Trinity. For the princely sum of GBP500 (enough to buy a carriage, and possibly a monkey), Ivy agrees to courier the Duchess's most precious possession - the Clock Diamond - to England, and to put it around the neck of the revolting Matilda Butterfield on her twelfth birthday. It's not long before Ivy finds herself at the heart of a conspiracy involving mischief, mayhem and murder.
Anyone but Ivy Pocket Reader Reviews
Kids love to read and so in addition to our Lovereading expert opinion some of our Lovereading4kids Reader Review Panel were also lucky enough to read and review this title. You can read their full reviews by clicking here.
Eloise Mae Clarkson, age 12 - 'This book is unlike any other book I have read. The story was so unique and different. I loved the plot twists and the characters.'
Katharine Thomas, age 10 'If you like an exciting storyline, great characters and a fantastic plot then this book is for you!...I would rate it a 5/5 because it is well- written and keeps you guessing until the end.'
Ella, age 10 - 'Anyone But Ivy Pocket is a fun book that made me laugh and jump at the same time. It's quite unusual as it's a Victorian mystery but with some supernatural elements too. I enjoyed it.'
Isabelle Preston, age 10 - 'I liked this book because it is a mystery book and is full of adventure.'
Molly Betts, age 9 - 'My favourite character was Ivy because she is adventurous, just like me! I would rate this book: *****'
Susanna McGurk, age 14 - 'The first novel in the Ivy Pocket series was a great first novel and I cannot wait to read the next book in the series.'
Tegan Butler-Moore, age 9 - 'This a good book about a girl who gets involved in a thrilling drama about a murdered Duchess and a mysterious necklace. I really enjoyed it!'
Charlotte, age 10 - 'A funny, exciting book. I loved every second of it.'
Susie Bridge, age 12 - 'I think 'Anyone but ivy pocket' by Caleb Krisp is really good because for me it make me realize how other people family move away and how lucky I am.'
Daisy Theobald, age 12 - 'The more I read it the more I didn't want it to finish. I owould give the book a 10/10!'
Oliver Nicholls, age 10 - 'I like the book, it was very mysterious.'
Cait Galbriath, age 9 - 'Prepare to meet the clumsy but funny Ivy Pocket - Ivy Pocket will take you on daring adventures so hold on tight.'
Lucy Streeter, age 10 - 'This book is all about mystery and adventure...Ivy Pocket is a ball of fire!'
The Good Book Guide Review
The irrepressible Ivy Pocket is a twelve-year-old maid who has agreed to take the precious Clock Diamond from the Duchess of Trinity in Paris to Matilda Butterfield in England for her birthday. However, it is not long before Ivy realises that there are other people who also want to possess the Clock Diamond. This funny mystery story features a unique and feisty heroine who simultaneously engages and exasperates. (Ages 8–11)
Anyone but Ivy Pocket Press Reviews
A wonderfully entertaining heroine Financial Times
Exuberantly told with apt and wildly witty caricatures from John Kelly, it has a fun, original voice Sunday Times
Praise from bloggers:
an exuberant, lively, enthusiastic, mysterious, playful, layered and most of all highly enjoyable read! Children's Book Chat
a delight; a laugh-out-loud cobweb of intrigue and mystery with a Dickensian feel, a dash of fantasy, and a heroine like no other Space on the Bookshelf
Funny, morbid and entertaining...a hilariously bizarre protagonist who will definitely make you laugh The Bibliomanicac
This story absolutely blew me away What Lexie Loves
If you loved this, you might like these...