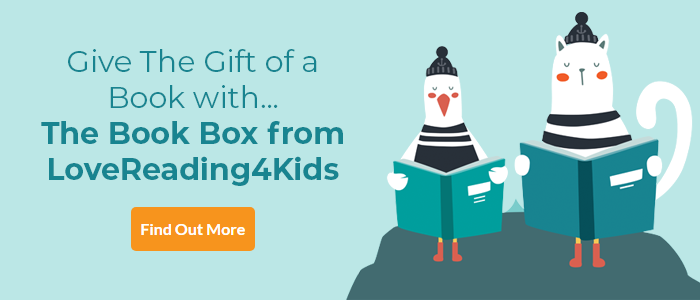 A Monster Calls Review
Winner of the 2012 Carnegie Medal AND 2012 Kate Greenaway Medal. This is the first time one book has won both prizes!
Prize-winning Patrick Ness displays brilliant new skills of sensitivity in this hauntingly touching story of how a boy deals with the looming threat of his mother's death from cancer. Haunted by a monster in his dreams, denied much information by his family and treated as a weirdo by his class mates and a 'special case' by his teachers, Conor struggles to get to grips with the devastating emotions which threaten to overwhelm him.
How he finds the courage and strength to face the end when it happens is both utterly shattering and deeply satisfying. Costa Award winner Patrick Ness spins a tale from the final idea of much-loved Carnegie Medal winner Siobhan Dowd, whose premature death from cancer prevented her from writing it herself.
Winner of the Red House Children's Book Award 2012.
Winner of the Galaxy Children's Book of the Year Award 2011.
Other Info
Rachel Levy chair of the 2012 CILIP Carnegie judging panel said: "A Monster Calls" is an exquisite piece of writing. It is a beautifully economical, structurally brilliant and lyrically descriptive account of a challenging episode in one child's life."
A Monster Calls Synopsis
The bestselling novel about love, loss and hope from the twice Carnegie Medal-winning Patrick Ness.
Conor has the same dream every night, ever since his mother first fell ill, ever since she started the treatments that don't quite seem to be working. But tonight is different. Tonight, when he wakes, there's a visitor at his window. It's ancient, elemental, a force of nature. And it wants the most dangerous thing of all from Conor. It wants the truth. Patrick Ness takes the final idea of the late, award-winning writer Siobhan Dowd and weaves an extraordinary and heartbreaking tale of mischief, healing and above all, the courage it takes to survive.
Winner of the Red House Children's Book Award 2012.
Winner of the Galaxy Children's Book of the Year Award 2011
A Monster Calls Press Reviews
'exceptional.. this is storytelling as it should be - harrowing, lyrical and transcendent.' Meg Rosoff
"[It] has the thrills and ambition you would expect from the author of the Chaos Walking trilogy. It's also easy to trace Dowd's influence ... an extraordinarily beautiful book" Frank Cottrell Boyce, The Guardian
"Ness, like Dowd, is a brilliant and acclaimed creator of books for older children and young adults, but the two novelists' voices, their concerns, their styles, are quite different. Many people – myself included – thought this a peculiar piece of casting. Well, shows how much I know ... Brave and beautiful, full of compassion, A Monster Calls fuses the painful and insightful, the simple and profound. The result trembles with life." Daniel Hahn, The Independent
"Stunningly illustrated, this haunting and demanding book shines with compassion, insight and flashes of humour and is a collaboration that highlights the exceptional talents of Ness, Dowd and Kay. A worthy tribute." Sally Morris, Daily Mail
If you loved this, you might like these...