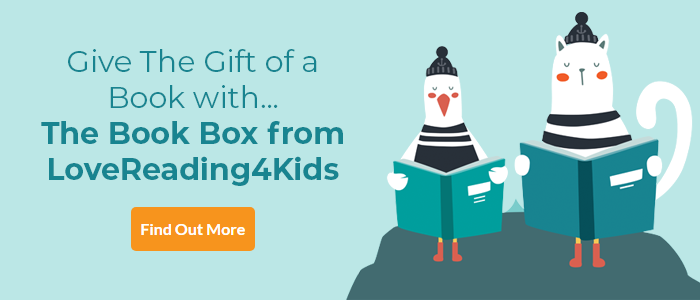 LoveReading View on Fly By Night
12+ years. Winner of the Branford Boase Award 2006.

Fly By Night is a wholly original fantasy peopled with a cast of unusual characters whose adventures unravel at a breathtaking pace. Mosca runs away from home with a manic goose called Saracen who can cause untold harm to her enemies and a tricky charlatan glorifying in the name of Eponymous Clent, having 'accidentally' set fire to her hated uncle's barn. Hounded as a criminal, she ricochets through a series of adventures meeting a huge cast of untrustworthy companions and getting involved in a bizarre espionage plot. Trying to unscramble any truths makes Mosca's story an exhilarating quest. ~ Julia Eccleshare
If you enjoyed this then why not read her second novel Gullstruck Island.
Fly By Night Synopsis
A fantastic adventure story set in an alternative historical world that launches the career of a uniquely talented children's writer. In a fractured Realm, struggling to maintain an uneasy peace after years of civil war and religious tyrrany, a 12- year- old orphan and a homicidal goose become the accidental heroes of a revolution. Mosca has spent her life in a miserable hamlet, where her father was banished for writing inflammatory books about tolerance and freedom. Now he is dead, and Mosca is on the run after unintentionally setting fire to a mill. With a delightful swindler named Eponymous Clent, she heads for the city of Mandelion. A born liar, Mosca lives by her wits in a world of highwaymen and smugglers, dangerously insane rulers in ludicrous wigs, secret agents and radical plotters. She is recruited as a spy by the fanatical Mabwick Toke, leader of the Guild of Stationers, who fears losing his control over the publication of every book in the state. Mosca's activities reveal a plot to force a rule of terror on the Realm, and merry mayhem soon leads to murder... FLY BY NIGHT is set in a re-imagined early-eighteenth century England, where kite-powered coffeehouses take to the river, and citizens lay offerings at the shrine of Goodman Blackwhistle of the Favourable Wind. Funny and surprising, stuffed with wonderful characters, at its heart it contains an inspiring truth - that the power of books can change the world.
Fly By Night Press Reviews
Intricate plotting, well-developed and fascinating characters, delicious humor, and exquisite worldcraft envelop readers fully into this richly imagined world. -- Bulletin of the Center for Children's Books (starred review)
Incredibly well written. -- Seattle Times
A rich and intensive tale. One to keep an eye on. -- Publishing News
A rollicking read to be savored. -- Bookseller (London)
A wonderful and wondrous novel. Frances Hardinge has joined the company of writers whose books I will always seek out and read. - Garth Nix
A rollicking read to be savored. -- Bookseller (London)
If you loved this, you might like these...