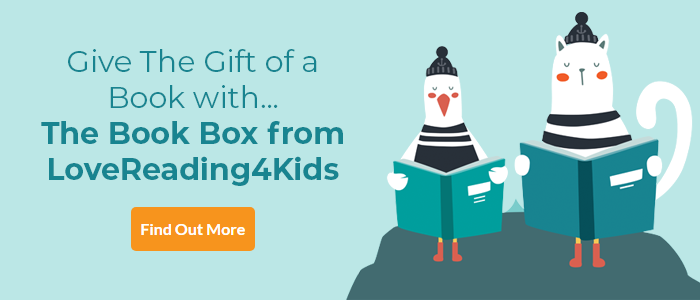 Dara Palmer's Major Drama Review
August 2015 Book of the Month Dara is outraged when she doesn't get the role of Maria in the school's production of The Sound of Music. She and her best friend spend hours in front of the mirror practising their 'faces' and are convinced they're talented actors. Could it be that Dara, who was adopted from Cambodia as a baby, just doesn't look right for the part? Dara has a huge personality, but isn't so good at seeing the other person's point of view. When her friend, also Cambodian, decides to visit Cambodia it starts Dara thinking about who she is, and when she reluctantly joins Miss Snelling's drama class that starts her thinking about other people too, including her own family. Dara is an unforgettable character and this is a hugely entertaining read that also considers identity, understanding and achieving your dreams.~ Andrea Reece
A Piece of Passion from Barry Cunningham, Publisher Being different is sometimes hard – especially if you believe that you have an astonishing Hollywood-bound talent! But if Dara is hilariously wrong about some things, she's right about the stuff that matters, even if it takes her a while to discover that being adopted, coming from a faraway country and being misunderstood are all part of learning to APPRECIATE how much she's truly loved and special – although not always for acting (up)! Emma Shevah is a wonderful, warm storyteller who makes me LAUGH out loud, and CRY (a bit).
Dara Palmer's Major Drama Synopsis
Meet eleven-year-old Dara Palmer. She loves dancing and dreams of being a world-famous actress - which means she has to get the main part in the school play. When she doesn't get any part at all, Dara begins to wonder whether it's because of her looks rather than her acting skills. But Dara has big ideas - and is determined not to let prejudice stop her from being in the spotlight.

Exploring themes of adoption, determination and standing up to prejudice, Emma Shevah has written another moving and often hilarious look at a young girl dealing with being different to her friends, and finding a way to rise through it.
Dara Palmer's Major Drama Reader Reviews
Kids love to read and so in addition to our Lovereading expert opinion some of our Lovereading4kids Reader Review Panel were also lucky enough to read and review this title. You can read their full reviews by clicking here.
Rachel Zinkin, age 8 - 'I loved this book when I read it and at the end I didn't want to stop reading it...It has lots of different bits to it and was a gripping read.'
Nicola Laverty - 'It is dramatic, thought-provoking, comical and unpredictable.'
Beth Urquhart, age 8 - 'This is a very funny book...I think both girls and boys would enjoy it and it would appeal to people that feel they don't fit in.'
Marli Jones, age 11 - 'Join Dara in her world of drama and acting because this is a great book. I recommend this book to girls age 8-12.'
Otis Walker, age 9 - 'This is a funny book for girls who like cheesy dramas. BUT being a boy who hates girl stuff I still really enjoyed reading this book; I enjoyed it front to back.'
Carmen Rey-Jones, age 10 - 'I have really enjoyed reading this book and would highly recommend it. I think it's more of a girl's book than boys. This book is in my top 5 best books.'
Evie Aconley, age 8 - 'I loved this book and I will remember the story for a very long time...I highly recommend this book and it would be great to see more stories about Dara Palmer and the major dramas she seems to attract.'
Ella Hewitt, age 12 - 'This is a book based on determination and it shows if you work hard enough you can achieve your dream, whatever your background.'
Shannon McCluskey, age 13 - 'This is a fantastic book, I loved reading it. I would recommend it to age 11+'
Isabelle Woodley, age 9 - 'There are parts that nearly made me cry. It felt good to read such an emotional book. I give this book 10/10 for all the joy and emotion.'
Dara Palmer's Major Drama Press Reviews
Praise for Dream on, Amber:
'A great story about how a girl copes with a complicated life … I couldn't put this book down and finished it in a weekend. I loved it and I think others will too!' Poppy Stephens (age 9), LoveReading4Kids
'I read this book in two days, including during a power cut, because it was so fabulous. (My mum told me to stop reading during the power cut but I couldn't!)' Isobel Jeffries (age 8), LoveReading4Kids
'Dream On, Amber is fast and funny with wonderful little illustrations and an eye-catching design. Amber is a
fabulous character; tiny but tough with a big heart.' Booktrust


If you loved this, you might like these...