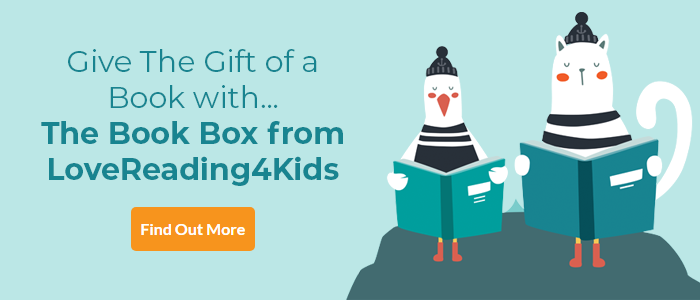 The Monster Hunter Review
Highly visual, filled with slapstick humour and with a cast of monstrous but endearing characters, the Stitch Head stories are always great fun. Stitch Head works hard to keep Professor Erasmus and Castle Grotteskew safe – even though his master has practically forgotten he exists – but he's no match for adventurer Dotty Dauntless who barrels in determined to leave with a monster (to win a bet with the boys at the Venture Club …). Life at the castle is about to change for ever, but in a way that brings surprising good news for little Stitch Head. Stitch Head is quiet, well-meaning, long-suffering and generally put upon in fact. You can't help but love him and readers will be cheering for him at the end! ~ Andrea Reece
The Monster Hunter Synopsis
The sixth freakishly funny adventure featuring Stitch Head, a mad professor's forgotten creation. Find the other 5 books in the series here.
He's back! Join Stitch Head, a mad professor's forgotten creation, as he steps out of the shadows into the adventure of an almost-lifetime...
In the maze-like dungeons of Castle Grotteskew, the frightfully insane Professor Erasmus conducts his bizarre experiments on living things. His very first creation has long been forgotten – a small, almost-human creature, known only as Stitch Head. Poor Stitch Head has spent years vying for attention amongst a menagerie of freakish monsters.

In the final instalment of this much loved series, an unexpected visitor crash-lands on top of Castle Grotteskew - Stitch Head knows it can only mean trouble. Eccentric explorer, Dotty Dauntless, has bet her fortune on delivering a monster to the Venture Club and is intent on leaving the castle with a monstrous creation in tow. The problem is, all the castle's monsters are as meek as kittens…
A note from the author about the Stitch Head series I wanted to write a gothic monster / mad professor story. The initial idea was about two leftover body parts from the professor's experiments - an arm and leg - which were alive, and understandably resented their lot! As it turns out, living limbs are considered a bit much for children's fiction, and I was rightly asked to think again. Then I started to wonder how this mad professor got started. Maybe his first creation wasn't all that monstrous or scary or impressive; maybe it had been forgotten, like an old toy, and longed to be remembered. I did a sketch of a little creature with stitches all over his face and things started to fall into place. Read more on his author page!
The Monster Hunter Press Reviews
Praise for the Stitch Head Series:
'If you liked Marcus Sedgwick's The Raven Mysteries, you'll love this!' Julia Eccleshare
'Bursting with twisted humour and amusingly action-packed illustrations, this book would be best enjoyed at night, with a torch under the covers.' Carousel
Guy Bass has spun a fun and creepy tale … a great read that must be read! Booktrust
Spooky atmospheres, quirky characters and unusual events, all conveyed with a fine clarity and great, punchy writing. The Bookbag
These funny, accessible, fast-paced and illustrated books are perfect for reluctant readers who like their stories to be visually appealing. Lancashire Evening Post
It's dark, monstrous fun! Wondrous Reads
A truly great middle grade book and one that will have kids laughing and giggling along. Readaraptor

If you loved this, you might like these...