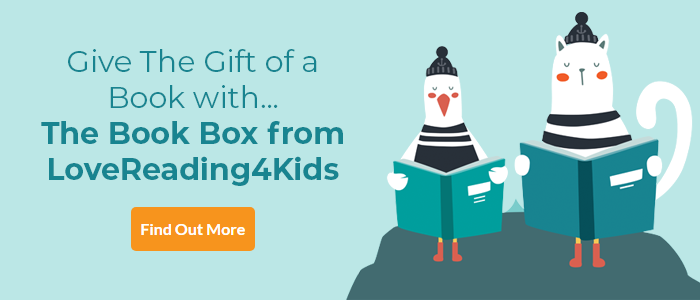 Twenty Questions for Gloria Review
"Uman didn't make me do what I did. He made me realise I wanted to do it," explains Gloria, the narrator of this absorbing psychological thriller, but both her parents and the police find this impossible to believe.

After vanishing for fifteen days, Gloria is being questioned as to why she went on the run with a boy she'd only recently met. But it makes sense to Gloria. Enigmatic Uman does things his own way, never "giving a damn what anyone thought of him". While initially sceptical of his claim to be able to "read" people, Gloria can't deny it when Uman says he knows that her "life disappoints her", a truth no one else has noticed. And so their relationship shifts from "impending" to "embryonic", to use Uman's inimitable turn of phrase, and they run away, the course of their journey determined by a pack of cards.
Thriller fans will be as enthralled by this book as Gloria is by Uman's free-spiritedness. It's exquisitely plotted, and the existential undercurrent gives it an additional edge of intrigue. ~ Joanne Owen
Twenty Questions for Gloria Synopsis
Gloria is tired of her ordinary life. She barely recognizes the free-spirited girl she used to be in the unadventurous teenager she has become. So when a mysterious boy bent on breaking the rules strolls into her classroom, Gloria is ready to fall under his spell. Uman is funny, confident and smart. He does whatever he likes and doesn't care what anyone thinks of him. The only people for him are the mad ones, the ones who never yawn or say a commonplace thing but burn, burn, burn. He is everything Gloria wishes to be. He can whisk her away from the life she loathes and show her a more daring, more exciting one, in which the only limits are the boundaries of her own boldness. But Uman in not all he seems and by the time she learns the truth about him, she is a long way from home and everyone wants to know, Where's Gloria?
Twenty Questions for Gloria Reader Reviews
Teens love to read and so in addition to our Lovereading expert opinion some of our Lovereading4kids Reader Review Panel were also lucky enough to read and review this title. You can read their full reviews here.
Esmé N. Molloy, age 15 - 'I can't get this book out of my head!!! I still can't remove the traces of devastation and questions it has left haunting my mind.'
Humaira Kauser, age 17 - 'This book was not what I expected but I loved it.'
Izzy Read, age 15 - 'Martyn Bedford cleverly combined mystery, thriller and coming-of-age elements into this novel, making me want to change my life in some way or another and to never think inside the box again.'
Aimee Sweet, age 14 - 'Twenty Questions for Gloria was exciting to read and left me wanting more.'
Edel Waugh - 'I really enjoyed this story; it was original, tender, and thought provoking. I highly recommend this book!'
Juliana Christianson, age 16 - 'right from the first page I was captivated...This is a must-read for any teenager seeking a thriller, with a hint of adventure and possibly romance.'
Emma Hughes - 'I read this book in one sitting, and enjoyed it throughout. A great read- I recommend it!'
Emily Kinder, age 15 - 'What would it be like to live life right in the moment, doing whatever you felt like doing, regardless of the consequences? Uman knows, and he's like no one Gloria's ever met before.'
Vicky Sheldon - 'A very interesting and thought provoking read. It is a brilliant story about growing up and the bridge between what is done for fun and what is serious whether you realise it or not.'
Destiny Maraj, age 14 - 'Twenty questions for Gloria was a powerful gripping novel. The psychological insight made it even more touching and a fragile like state of mind.'
Lauren Coffman, age 15 - 'Overall, an emotional and gripping read that I would highly recommend.'
Morgan Steigmann - 'I would definitely recommend this book to teenagers, as the nature of the book is such that anyone could enjoy it!'
If you loved this, you might like these...