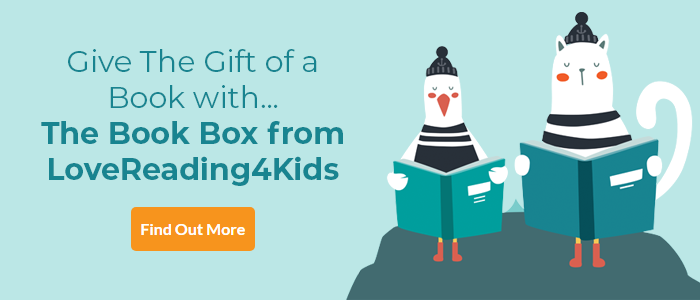 Star Struck Review
This fourth and final book in the hugely entertaining Flirty Dancing series tells the story of bad-girl Pearl, who knows what she wants and always gets it, like the leading role in the school production of Romeo and Juliet. Except this time, Pearl doesn't get what she wants. Her calling to play opposite gorgeous Jake Flowers' Romeo is blown off-course when super-cool, super-talented new girl Hoshi sweeps into the audition and takes the wind from Pearl's sails. While Pearl deploys her considerable cunning to try to mess things up for Hoshi, she finds herself drawn to her. There are some serious tearjerker moments when it emerges that Pearl's invincible persona is protective armour against problems at home but, with Hoshi's help, Pearl finds the strength to confront some tough truths and remove her in-your-face façade.
This is a funny, heartwarming tale about working out who you are, discovering what it really means to be a friend, and the thrill of unexpected love. It's also a fabulous finale to a top series. ~ Joanne Owen
Star Struck Synopsis
Following on from Flirty Dancing, Love Bomb and Sunkissed, Jenny McLachlan's next book is perfect for fans of Geek Girl and Louise Rennison. In a huge fantastic final hurrah to our lovable heroines - Bea, Betty, Kat and Pearl - Jenny McLachlan's latest book tells Pearl's story. Pearl is the 'bad girl' of the group - she drinks, she smokes, she swears - and she's mean to Bea and Betty. But she did fly halfway round the world to rescue Kat in Sunkissed. If there's one thing Pearl knows deep down, it is how to be a friend. And now, more than ever, she could really use a friend. There will be laughter, there will be tears and there will definitely be kissing. Most importantly, Pearl will be keeping it fierce!
A message from the author
Hello! You've just picked up Pearl's story. Pearl doesn't care about rules or expectations, and she certainly isn't bothered about being 'nice'. When I was at school, girls like Pearl scared the pants off me. Here's what I did to stay under their radar:
1. Avoided eye contact at all times.
2. Answered no more than one question per lesson.
3. Never, ever wore anything outlandish.
Unfortunately – because I love colour, animals and sparkly stuff – I often failed at 3. For example, in Year Eight I wore a pair of enormous wooden parrot earrings on non-school-uniform day. As we were queuing for assembly, a mean girl in my class clocked my dangling macaws, burst out laughing and said, 'I love your earrings, Jenny?' And I love your face!' I yelled back . . . silently . . . in my head. I didn't say a word because I was the 'quiet one' and she was the 'mean one' and at school it's easy to get stuck in a role, even when the role doesn't suit you at all.
In Star Struck, Pearl is about to step out of the mean-girl role she's been playing her entire life. But she's scared: she's been acting tough for so long, can she really change now? And will people let her? Pearl's journey begins at an audition for a school play when a new girl bursts in to the room, looks her in the eye and refuses to look away. So turn the page and join Pearl as she discovers who she really wants to be.
Enjoy!
The Flirty Dancing series:

Flirty Dancing
Love Bomb
Sunkissed
Star Struck
Star Struck Press Reviews
PRAISE FOR JENNY MCLACHLAN'S FLIRTY DANCING SERIES:
'Hilarious' Sunday Times
'A hysterically funny, poignant and irresistibly fluffy romp' Metro
'A warm and original voice for younger teenagers' Fiona Noble, The Bookseller
'McLachlan has an assured, comic touch' Angels & Urchins
'Jenny McLachlan – the new star of teen fiction!' Book Previews
'Jenny McLachlan is fast becoming one of my favourite writers' Serendipity Reviews
'I can't think of a better contemporary series for teens right now' Wondrous Reads
'I may just have found myself a new favourite Young Adult author' Reviewed the Book
'I really enjoy this series, it is funny, a good read and thoughtful' School Librarian
'Perceptive and entertaining' Parents in Touch
'Impossible not to fall in love with' Book Previews
'Fun with a capital F U & N!' Luna's Little Library
'Sure to draw in an army of fans' Ink Pellet
If you loved this, you might like these...