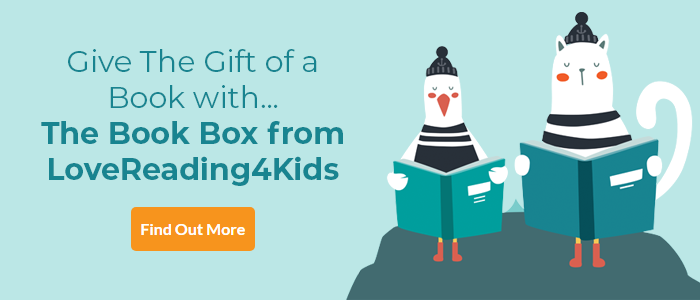 LoveReading View on Violet and the Smugglers
Shortlisted for Best Crime Novel for Children aged 8-12, CrimeFest Gala Awards 2017
Violet Remy-Robinson's adventures are gathering her a growing band of fans, and no wonder. Violet is one of those crime-solving children beloved of children's books, but these stories have a particular sparkle, provided by exotic settings, Violet and her sidekick Art are in Venice this time, having sailed there from Corfu; a decidedly glamorous milieu (the opera, gelati parlours); and Harriet Whitehorn's polished and pacey writing style. Violet finds herself caught up with a tortoise smuggling ring this time, could the Mr Big be the beautiful soprano La Bellissima? Violet will have a hard job convincing her parents and bumbling P C Green, fortuitously seconded to the Italian police for the summer. The adventure is as delicious as Violet's favourite ice-cream and Becka Moor's lovely illustrations are the sprinkles on top.
Readers who find Violet's adventures to their taste will also enjoy the Royal Babysitters series by Clementine Beauvais, also illustrated by Becka Moor, and the Witch Wars books by Sibeal Pounder illustrated by Laura Ellen Anderson. ~ Andrea Reece
Violet and the Smugglers Synopsis
Meet Violet Remy-Robinson, an amateur Sherlock Holmes in the making...Uncle Johnny has invited Violet and her friends to spend the summer with him on a sailing adventure around Europe and Violet couldn't be more excited! But when she suspects that the captain of a boat nearby might be up to no good, Violet needs to put her detective skills into action...could he be the head of a smuggling ring?
With a beautiful hardback package complete with two-colour illustrations throughout from Becka Moore.
Perfect for fans of Dixie O'Day, Ottoline and Goth Girl.
There are more mysteries to solve with Violet...
Violet and the Hidden Treasure
Violet and the Smugglers Press Reviews
"Whitehorn's debut is pacey and imaginative, and Becka Moor's illustrations a delight. Perfect for readers who liked the Ottoline books by Chris Riddell." The Times
If you loved this, you might like these...