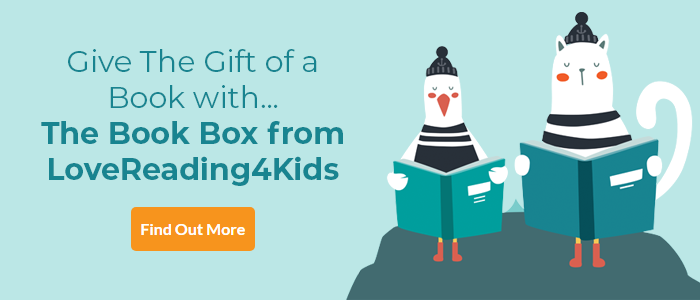 LoveReading View on White Lies, Black Dare
Asha has big dreams. She wants to be the youngest ever Prime Minister and, when inspirational teacher Mr McCardle gives her his precious copy of S.E. Hinton's The Outsiders, she wants to write her own books. But Asha's life is no dream. Once an "invincible" barrister, her mum lost her job after falling ill and Asha's back at her old school in Peckham. She's also back with her old friend Patience. "Misfits, both of us. The fat Christian and the new girl", Asha remarks, while longing to be accepted by beautiful, bold Angel. But things really unravel for Asha when she accepts Angel's Black Dare - "whatever we say, you just got to do it" – and becomes caught in a web of lies that could hurt everyone she cares for.

Featuring characters from the author's Carnegie Medal nominated Joe All Alone, this is an insightful, gripping, character-driven novel about peer pressure and the conflict between wanting to fit in and standing up for yourself. As Asha realises, "telling lies can ruin lives. But take it from me, telling the truth's no easy ride." As the novel builds to a tense, emotional climax, you'll be on the edge of your seat willing Asha to do the right thing. ~ Joanne Owen
Click here to read why Joanna Nadin believes books are important beacons for children.
White Lies, Black Dare Synopsis
How far would you go to fit in? When I think of all the people I ever wanted to be, I'm pretty sure this isn't one of them...
Asha Wright has it all - a barrister mum, a place at a private school, and big dreams of a life where she's a real Somebody. But when her mum gets cancer, Asha's fairytale fades and she finds herself back in Peckham, at a tough new school with new teachers, new kids ...and Angel Jones, queen bee. Angel is everything Asha wants to be - beautiful, brash and, above all, brave. But being one of the gang comes at a cost, and Asha is forced to play a dangerous game of Truth or Dare. Where will it end?
White Lies, Black Dare Press Reviews
Warning - not only will you need tissues when you read this book but you'll also need to hug someone repeatedly and be hugged yourself. And you're going to want to talk about it and possibly miss meals. Don't say I didn't warn you! -- Rhian Ivory An Awfully Big Blog Adventure
Praise for Joe All Alone:
'Poignant, funny, and utterly unputdow nable' - Catherine Bruton;
'I loved it' - Steve Cole
'Joe All Alone is a gem of a book that catches the heart and lifts the spirits' - Tanya Landman

If you loved this, you might like these...