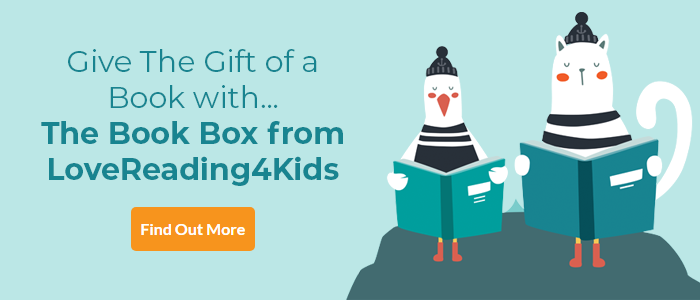 Love Song Review
Romantic Novelists' Association's Goldsboro Books Romantic Novel of the Year Award 2017 | April 2016 Book of the Month Though she transports her readers into glamourous worlds Sophia Bennett fills her stories with warm, believable characters and always keeps the emphasis on the important things - family, friends, love. A chance event at a backstage meet and greet with a top boy band sees Nina whisked from Croydon to join their entourage as PA to the lead singer's Hollywood girlfriend. The pop star lifestyle is scintillating reading but the band's soap opera of breakdown, break up and heartache really holds our attention. When the setting moves from luxury hotels to a crumbling stately home in the middle of nowhere – the manager's last desperate attempt to get the boys to write a new album – things get really romantic, because there it's all about music – what it does to us, why it matters. Perfect wish-fulfilment writing, with real heart.
Holly Smale's Geek Girl books also take a serious look at real emotions beneath a glitzy surface and readers will also enjoy Zoella's Girl Online series. ~ Andrea Reece
Love Song Synopsis
Seventeen-year-old Nina doesn't get why everyone's obsessed with The Point - but when she averts a backstage disaster and is offered a job on tour, she can hardly turn it down. She quickly learns that being with the hottest band on the planet isn't as easy as it looks: behind the scenes, the boys are on the verge of splitting up. Tasked with keeping an eye on four gorgeous but spoiled rock stars, Nina's determined to stick it out - and not fall for any of them ...
Bennett's seventh novel, in part inspired by the current fan-fiction craze of reimagining the lives of One Direction, simultaneously manages to highlight the ugly side of the fame-game, whilst celebrating music and the individuality of bright young people. Once again, Bennett expertly explores the themes of identity, creative inspiration, true love, and the falseness of fame.
Love Song Reader Reviews
Teens love to read and so in addition to our Lovereading expert opinion some of our Lovereading4kids Reader Review Panel were also lucky enough to read and review this title. You can read their full reviews by clicking here.
Francesca Anderson, age 14 - 'Love Song, is an emotional page turner and gripped me until the end...is a wonderful book that showed me that I should never give up on my dreams, no matter how ridiculous they may seem!'

Jenny Duffy, age 23 - 'Fans of One Direction and 5SOS will enjoy this book, and I would definitely recommend this book and The Look to fans of Girl Online.'

Maisie Caitlin Sadler, age 14 - 'Love Song is one of those books that you just cannot put down. A fun and fantastic story about Music, Love, Fame and Heartbreak.'
Amy Laws, age 14 - 'Another great novel from Sophia Bennett that I wouldn't hesitate to recommend.'
Imogen Breaks, age 13 - 'Love Song is an addictive, engaging story about a girl and a band but it's a story like no other. Full of fame and heartbreak, who will take a step off the precipice to admit their feelings first?'
Edel Waugh - 'This was a fun and sweet story.'
Humaira Kauser, age 17 - 'I loved this book! and I love the way Sophia Bennett writes- she's a new favourite author of mine.'
Amelie Chatham, age 13 - 'Love Song is an entrancing story that describes the pain of heartbreak and the joy when it's fixed.'
Rosie Thorogood, age 13 - 'I thoroughly enjoyed reading this book, it began with a very strong beginning and the heart break felt by the character within the first chapter really captured my attention. Overall I loved this book.'
Lucie Harrison - 'I enjoyed reading Love Song because the characters were interesting and sometimes relatable. Furthermore, the plot line was very unpredictable so I really hope there is a sequel!'
Phoebe Allan, age 16 - 'If you've ever grabbed your hair brush and lip synced to your favourite band, then Love Song is bound to be a hit with you!'
Imogen Fisher, age 16 - 'I really enjoyed this book...it was written in a way that I found exciting and new to read.'
Phoebe Doherty-Ozobiane, age 14 - 'Sophia takes us through a journey that will let you cry, laugh and gasp at the epic plot twists.'

Kyra, age 17 - 'Laced with love, lyrics and lost ways, Love Song was everything I wanted it to be and more.'
Rebekah Marsh, age 13 - 'Hands down, best book ever! Love Song is so unpredictable and purely amazing that I had difficulty putting it down all weekend!'
Lauren Coffman, age 16 - 'it tackles real issues and interesting topics, and above all it is a very enjoyable and fun book that I loved and so would recommend.'
Isabella Ettery, age 13 - 'overall had an interesting storyline and kept me hooked throughout.'
Charnell Vevers - 'Love Song is that perfect contemporary read...It is utterly adorable, but also a truly moving book and one I was unable to put down.'
Love Song Press Reviews
'One of the funniest, most touching, romantic YA novels ever, smart and warm.' – Amanda Craig, author and journalist
'Bennett brilliantly turns the ultimate teen dream into a wholly believable and unputdownable contemporary romance.' – Fiona Noble, The Bookseller
'Wonderful, compulsive read. I was caught in its spell.' – Eve Ainsworth, author
'I've loved all of Sophia's books – she writes teenage reality with such honesty and generosity and style – but this is my favourite.' – Susie Day, author
Praise for Sophia's previous novels:
'Well plotted and crisply and humorously written.' -- Martin Chilton, Telegraph
'Great fun. It goes at a cracking pace and girls will love it.' -- Jacqueline Wilson, author
Praise for The Look:
'One word: BRILLIANT' – Cathy Cassidy, author
If you loved this, you might like these...