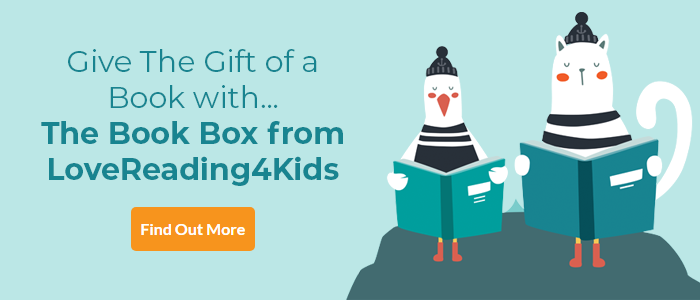 Plain Jane Review
Kim Hood writes poignantly and honestly about young people in difficult situations, making readers aware of the real person behind the issue. Jane's little sister Emma has cancer and for the last three years has taken up all their parents' attention. Jane loves her little sister too and worries about her but still can't help resenting their parents for not noticing the effect Emma's illness is having on her – for not really noticing her at all. She starts dropping out of school, breaking off contact with her friends. A relationship with new age hippy Farley comes as a boost, but then comes more devastating news about Emma. Jane is full of loathing for herself, a difficult character to like, but readers will be completely caught up in her story. ~ Andrea Reece
Plain Jane Synopsis
At nearly 16, Jane has lived in the shadow of her little sister Emma's cancer diagnosis for over three years. Not that she was ever in the limelight; it is her sister who is the talented one, a dancer who at ten had been outgrowing her small town teachers' skills. Jane had never resented her sister's talent; without any interests herself, it had always kept the pressure off her. Now though, with her parents struggling to cope financially and emotionally, Jane's life in her rural mining village seems to be a never ending monotony of skipping school, long bus rides to the hospital and hanging out with a boyfriend she doesn't even know why she is with.
Nobody really cares that her life is stuck in neutral; she is finding it difficult to care herself ...Ultimately, Jane begins to understand the real parts of her life that are good; her sister Emma's chances of recovery begin to improve and the two sisters try to rebuild the relationship they shared before the illness took over.
Plain Jane Reader Reviews
Teens love to read and so in addition to our Lovereading expert opinion some of our Lovereading4kids Reader Review Panel were also lucky enough to read and review this title. You can read their full reviews by clicking here.
Amelie Chatham, age 13 - 'If you liked The Fault In Our Stars you will love Plain Jane.'

Destiny - 'This novel really pulled on my heart strings, I loved the twist in the novel and thought it was absolutely brilliant.'

Jodi Coffman, age 14 - 'I thought this book was really wonderful. It was very unique and interesting to read.'

Morgan Steigmann, age 16 - 'Hood ingeniously captures the essence of what it is like to be affected by a catastrophic illness, creating a captivating story that I, for one, couldn't put down.'
Amy Laws, age 14 - 'Emotional, powerful and compelling, I loved 'Plain Jane' from the very first page.'
Megan West, age 14 - 'This book is packed with so much emotion and creative story-telling, I didn't think my heart would keep up.'
Maisie Sadler, age 14 - 'Plain Jane was a very exciting, gripping and touching read that showed the real struggles of someone with a sibling who has cancer! An unforgettable and must read book for all teens!'
Edel Waugh - 'Seeing how even the small details of life can be altered when a family member is seriously ill is very thought provoking and at times I had tears in my eyes...This is a must read!'
Katherine, age 14 - 'Overall I think the novel Plain Jane is an excellent book and really shows what it is like to grow up in a family where one child has been ill for a long time and the other finds it hard to cope.'
Emily Price, age 13 - 'it's quite sad and upsetting...I recommend this book to 14-16 year olds.'
Humaira, age 17 - 'I was so excited to read this book. Somehow it's left me disappointed.'
Jessica Anderson, age 13 - 'The content of this book deals with issues of cancer...There are some good parts in it but on the whole I do not rate it much.'
Olivia Dally-Fitzsimons, age 12 - 'This book is really good and very intriguing and I would recommend it.'
Plain Jane Press Reviews
Praise for Finding A Voice
'a touching story about how help can come from unexpected places' www.lovereading4kids.co.uk
'engaging' BookTrust
'AMAZING Story! Extremely well written, and totally unexpected' www.familiesonline.co.uk
'touching and poignant ... excellently written' parentsintouch.co.uk
'Anyone who wants more diversity in YA lit needs to read this … brilliant' www.readaraptor.co.uk
'honest, clear-eyed … a gripping story, well told' booksforkeeps.co.uk
If you loved this, you might like these...