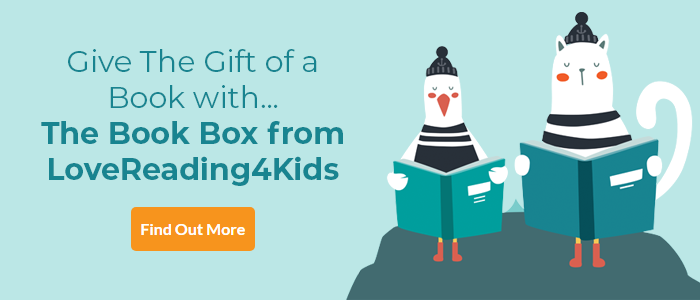 Slug Needs a Hug Review
A Julia Eccleshare Pick of the Month, April 2016 Best-selling Jeanne Willis and Tony Ross have created many fabulous picture books together. Here, the weedy and whiny little slug is just longing for a hug! How can he make his mum give him one? All the animals he asks give him tips. A furrier and fluffier look, trotters and a tail, horns and a moustache, a pair of wings, and any number of noses. Will all of those tempt the slimy slug's mum to give him a hug? Tony Ross's hilarious illustrations of the misguided slug match Jeanne Willis's ebullient rhyming text perfectly. ~ Julia Eccleshare
Julia Eccleshare's Picks of the Month for April 2016
Eliza Rose by Lucy Worsley
Tidy by Emily Gravett
Freddie Mole, Lion Tamer by Alexander McCall Smith
Slug Needs a Hug by Jeanne Willis
There's a Moose on the Loose by Lucy Feather
Nature's Day: Out and About by Kay Maguire
Slug Needs a Hug Synopsis
When it begins to bug slug that his mummy doesn't hug him, he leaves home to find out why. Kitten suggests he should be furrier, so he puts on a woolly hat, while Bird suggests he needs a beak. Soon, Slug has a new look, will his mummy hug him now?
Slug Needs a Hug Press Reviews
'Preposterously outrageous and hilarious series of transformations, captured by Ross's brilliant illustrations as Willis's verse romps along to its warm and touching conclusion.' Daily Mail
'Hilarious illustrations... match Jeanne Willis's ebullient rhyming text perfectly.' Julia Eccleshare, Lovereading BOTM
Praise for Boa's Bad Birthday
A hilarious way to encourage young children to accept presents gracefully. -- Vanessa Lewis Booksellers Choice, The Bookseller
Praise for Cottonwool Colin
Jeanne Willis and Tony Ross's robust sense of humour, plain common sense and pure fun in addressing all that is most mad about our attitudes to parenting make them essential for readers aged 4+ Amanda Craig, The Times
If you loved this, you might like these...