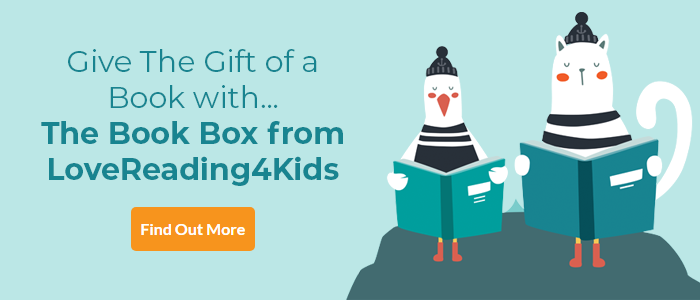 Booked Review
Verse novel about life for a football mad teen as his family hits problems, this tells how they survive
Shortlisted for the CLPE Children's Poetry Award (CLiPPA) 2017
Nick is football mad, finding more poetry, more to stimulate him on the soccer field and with a ball at his feet than he ever does in books. This doesn't go down well with his father, a linguistics professor with 'chronic verbomania', but at least his best friend understands. Cody and Nick are on opposing football teams but the same side for everything else, including facing up to the school bullies. When he's hit by the twin blows of an injury and the news that his parents are separating however, Nick is surprised to find real comfort in books. Booked is written in free verse, like the author's previous novel The Crossover, and the form brilliantly catches the energy and ups and downs of Nick's life, giving his story an immediacy that helps make this irresistible reading.
If Booked sends readers looking for more verse novels Sarah Crossan's The Weight of Water is also excellent while Pete Kalu's Silent Striker books are great on football and teen life. ~ Andrea Reece
Booked Synopsis
Like lightning/you strike/fast and free/legs zoom/down field/eyes fixed/on the checkered ball/on the goal/ten yards to go/can't nobody stop you/can't nobody cop you...
Twelve-year-old Nick is a football-mad boy who absolutely hates books. In this follow-up to the Newbery-winning novel The Crossover, football, family, love, and friendship take centre stage as Nick tries to figure out how to navigate his parents' break-up, stand up to bullies, and impress the girl of his dreams. These challenges - which seem even harder than scoring a tie-breaking, game-winning goal - change his life, as well as his best friend's. This energetic novel-in-verse by the poet Kwame Alexander captures all the thrills and setbacks, the action and emotion of a World Cup match.
Booked Press Reviews
An obvious love of words, and the way they flow together and create their own rhythm, makes Alexander's work somewhat irresistible... To pick up Booked is to find yourself turning page after page, swept along as Nick spills out his story. New York Times
A satisfying, winning read Kirkus, starred review
Eminently readable ... readers will surely love Alexander's joyous word play and celebration of reading Booklist, starred review Alexander scores again. Emotionally resonant and with a pace like a player on a breakaway. Publishers Weekly, starred review
Warm and believable ... Alexander understands reluctant readers deeply, and here hands them a protagonist who is a smart, reading-averse kid Horn Book, starred review
If you loved this, you might like these...