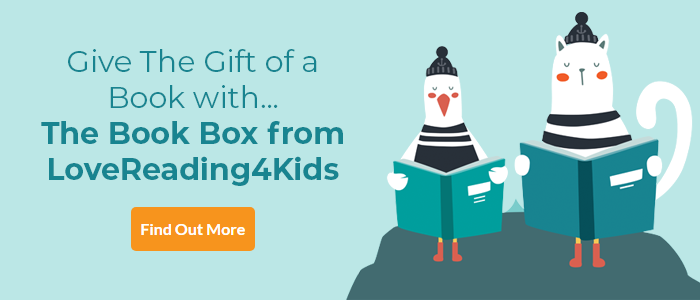 Spynosaur Review
Scaled 'n' tailed super-hero saves the world
From a land before time comes a hero for today: meet Spynosaur, he's got the mind of a super-spy, but in the body of a dinosaur (a Deinonychus to be precise)! Ably assisted by his daughter Amber, Spynosaur is always on hand to save the world and, under the instruction of his boss M11, to do battle with his nemesis Ego, head of P.O.I.S.O.N. (that's Persons of Infamy, Spite and Occasional Nefariousness). The set up couldn't be dafter, but the stories are still gripping and laughs of all kinds come thick and fast too. Part story book, part comic book, with illustrations on nearly every page including some cartoon strips, and totally entertaining!
For more mad-cap, thoroughly inventive and child-friendly adventures see Steve Cole's Magic Ink series.
Spynosaur Synopsis
A new hilarious series from best-selling author Guy Bass, perfect for fans of My Brother is a Superhero, The Astounding Broccoli Boy and Astrosaurs. Spynosaur is secret agency Department 6's not-so secret weapon. Created by mysterious science rays, Spynosaur has the mind of a super spy and the body of a dinosaur. Dedicated to protecting the world from criminal masterminds, this prehistoric powerhouse dishes out justice and puns to a host of eccentric enemies. But when he and his sidekick daughter Amber are sent to rescue a captured fellow agent, Spynosaur becomes embroiled in a plot to frame him. Can he and Amber clear his name in time to save the world?
A few words from the author about Spynosaur:
Q&A with author Guy Bass: Q: Where did the inspiration for Spynosaur come from?
I was scribbling things down and the name popped into my head. I though the idea of a dinosaur whose job it was to be inconspicuous might be funny.
Q: Who is your favourite character from the book?
Probably Danger Monkey. He's a spider-monkey spy (spy-der monkey?) who has an insult for every occasion. I really like Amber too - she's Spynosaur's daughter and sidekick, and while she admires her dad, she also finds him incredibly embarrassing.
Q: If your brain was transported into the mind of any animal what would it be?
A dolphin. I'd be as at home in the ocean as I would be in ... another ocean. Q: Following on from the above, would you be a spy or something else?
I've never tried golf. Maybe I could be the world's first and only golfing dolphin, Golphin.
Q: What's next for Spynosaur?
I'm writing Spynosaur: Goldenclaw at the moment. Spynosaur is desperate to find a new arch enemy, but the monstrous Goldenclaw is too villainous even for him. It's got everything a dinosaur secret agent comedy adventure story should have, with added gold.
Spynosaur Press Reviews
Praise for Stitch Head:
If you liked Marcus Sedgwick's The Raven Mysteries, you'll love this! Julia Eccleshare
Bursting with twisted humour and amusingly action-packed illustrations, this book would be best enjoyed at night, with a torch under the covers. Carousel



If you loved this, you might like these...